'Girl Meets World' season 3 spoilers: Showrunner reveals no love triangle is happening; how Farkle figures into the story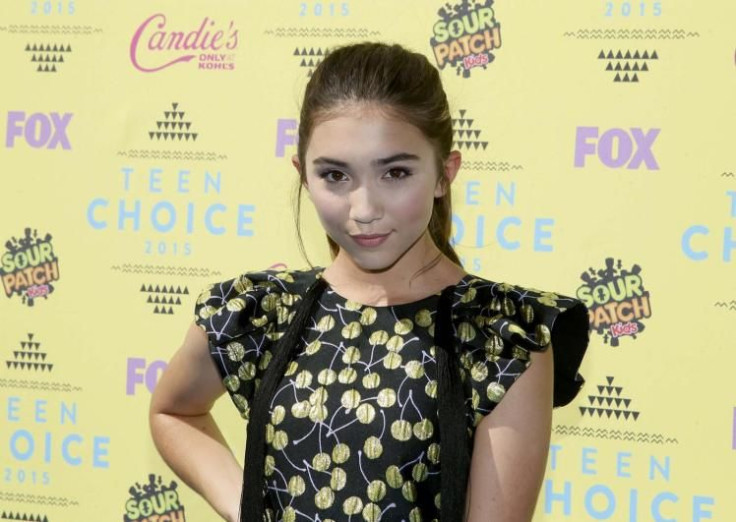 "Girl Meets World" Season 3 is currently in production and fans are already excited to know about the discoveries and adventures that Riley (Rowan Blanchard) and her friends will go through as they step into the new world of high school.
However, viewers should not delve much on the love triangle storyline of the Disney series. The showrunner previously stated that their focus will not be on the romantic side of the relationship between Riley, Maya (Sabrina Carpenter) and Lucas (Peyton Meyer).
"If the audience perceives that what this is about is a love triangle, then they don't know us," showrunner Michael Jacobs said about the storyline.
In a report by The Wrap, the show creator said that he was intrigued about how the current world is so different, compared to the environment that Cory (Ben Savage) and Topanga (Danielle Fishel) of the original "Boy Meets World" grew up in. Jacobs said that there are so many fundamental changes to Riley's world. Although a love triangle was brewing near the end of "Girl Meets World" Season 2, the showrunner hinted that the show will most likely deal with several issues related to growing up among young teenagers.
Jacobs explained that Season 3 will feature the growth and feelings that kids experience to adjust in a very fast-changing world. He continued that although "Boy Meets World" placed a lot of focus on romantic relationships, "there is a much bigger and broader conceptual question that we are answering with what appears to be a triangle between Riley, Maya and Lucas."
Some fans speculated that there may not be a love triangle because Farkle (Corey Fogelmanis) will eventually enter the story and create a love rectangle instead. Jacobs said that every character will be included in the equation. He said that they are not looking to do a love triangle. They wanted to explain for the current generation the perception on various important issues that they deal with and they may have to tell the story in more than one episode.
Jacobs said that "Girl Meets World" is more deep-seated and has always been about the great friendship between Riley and Maya.
CarterMatt writes that filming has reportedly started for the third season.
"Girl Meets World" Season 3 will launch later in 2016.
MEET IBT NEWS FROM BELOW CHANNELS