'Gilmore Girls' revival trailer: 'A Year in the Life' confirms everyone is back including Sookie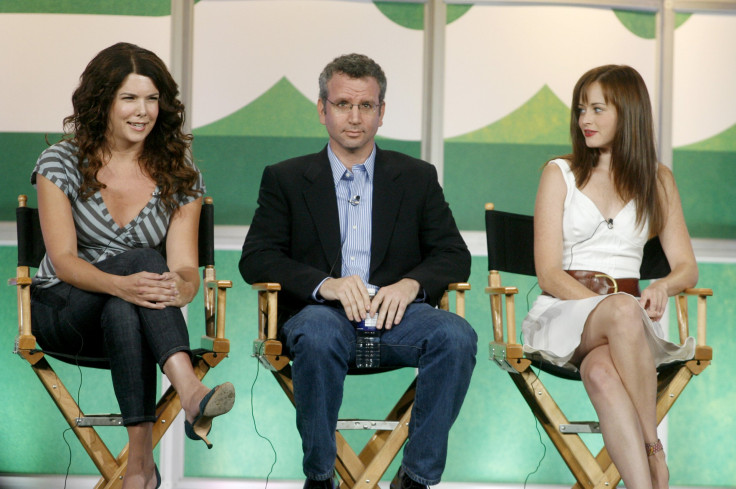 Emily, Lorelai, Rory, Dean, Jess, Paris, Logan, Luke, Kirk, Lane and Sookie will be back on Nov. 25 on US Netflix as the "Gilmore Girls" season continues. Although it is not formatted as traditional TV series, the six-hour long final season covers winter, spring, summer and fall.
Star Hollows is still the favourite spot of the girls to hang out at. Every important detail in the previous shows is accounted for, giving every fan a nostalgic feeling. But the trailer shows a plot twist that leads to many questions for the characters.
Emily does not wear gown or suit
Emily (Kelly Bishop), who loves wearing gown and suit, wears a Candies t-shirt and jeans in the final season. Although it is something different from her fashion preference, fans will remember the emotional moment when Richard, played by the late Edward Herrmann, had passed away. In the trailer, Emily is packing up and clearing out her house using the Marie Kondo's method.
Rory in the Comic-Con
Rory (Alexis Bledel) seems to be in different places as she is seen at the Comic-Con, where she stands in line with people wearing costumes. She is also seen inside a Stars Hollow printing establishment, giving an impression that she works at the paper. She is also in Chilton, where she talks to a class, but the trailer does not reveal the topic. Lorelai calls it on the road-ing it.
"I'm feeling very lost these days. I have no job. I have no credit. I have no underwear," Rory says to Jess. The statement seems to reveal that she is jobless but reassessing the things she wants in life. However, the scenes where she in New York and London seems to imply that her work sends her anywhere in the world.
Luke and Lorelai hold hands
Luke (Scott Patterson) and Lorelai (Loren Graham) holding hands is something to look forward in the final season as there are scenes that bring them to heated arguments. But the person who gives Lorelai a new fridge is more interesting.
"I thought I knew exactly what I wanted and where I was going. But lately, I don't know, things seem hazier. We're happy. Luke and I, we're happy." Lorelai says in the voiceover.
What happened to the Stars Hollow sewage?
"Sewers Swell" and "Switch to Sewer!" are the signs present in the trailer. There must be something going on with Stars Hollow Sewage.
But more than the sewage, Stars Hollow welcomes Sookie (Melissa McCarthy) back where she prepares something for a kid.
All speculations will be answered on Nov. 25, but for now watch the trailer over and over again.
"Gilmore Girls" returning characters
"Gilmore Girls: A Year in the Life' trailer confirms returning characters including Jared Padalecki as Dean, Milo Ventimiglia as Jess, Liza Weil as Paris, Todd Lowe as Logan, Keiko Agena as Lane and Sean Gunn as Kirk
Watch 'Gilmore Girls: A Year in the Life' trailer:
MEET IBT NEWS FROM BELOW CHANNELS