'General Hospital' spoilers for Feb. 13-16: Anna visits Andre [VIDEOS]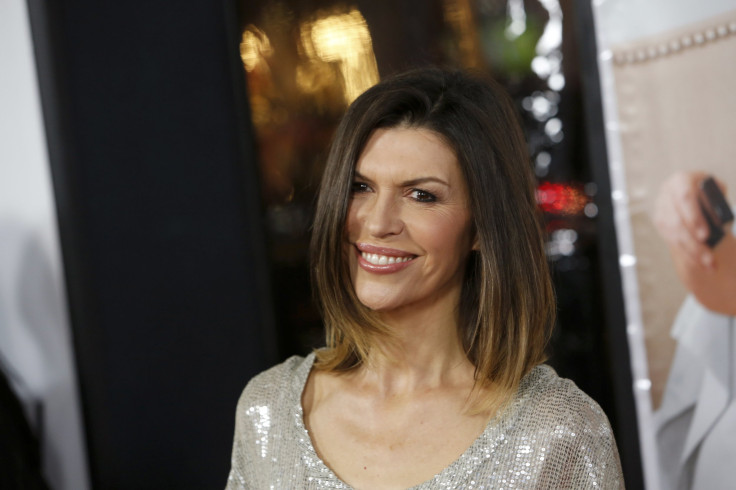 The "General Hospital" cast, including Finola Hughes (Anna), Anthony Montgomery (Andre), Chad Duell (Michael), Steve Burton (Jason), Maura West (Ava), Hudson West (Jake), Roger Howarth (Franco), Milo Giambetti (Drew), Maurice Benard (Sonny), Laura Wright (Carly), Kelly Monaco (Sam), Matt Cohen (Griffin), Hayley Erin (Kiki), Vinessa Antoine (Jordan), Donnell Turner (Curtis), Chloe Lanier (Nelle), Nancy Lee Grahn (Alexis) and Carolyn Hennesy (Diane), will be featured in the episodes of the soap from Tuesday to Friday. It will show Anna visiting Andre, Jason being put on the spot and Curtis surprising Jordan.
Spoiler alert! This update contains additional 'General Hospital' spoilers 2018. Read on to learn about the upcoming episodes of the ABC soap opera.
According to TV Guide and Soaps.sheknows, the GH episode on Tuesday will show Jake putting Jason on the spot and Drew discovering something new. Meanwhile, Franco will be put on notice, and Michael will take Jason's word seriously. As for Ava, she will be concerned about something.
Valentine's Day on GH
On Wednesday, which also happens to be Valentine's Day 2018, Jordan will be surprised by Curtis. Plus, Sam will have a heart-to-heart talk with Jason. Meanwhile, Spinelli will help Kiki. Elsewhere, Carly and Sonny will reminisce, while Ava will look forward to spending time with Griffin.
Michael's unsettling phone call
Thursday's episode will feature several Port Charles residents in dramatic situations. It includes Ava lashing out at Griffin and Anna visiting Andre. Meanwhile, Alexis will be nervous. Michael will receive a phone call that proves to be unsettling. As for Nelle, she will be put in a situation where she has to think fast.
Sonny trusts Griffin
On Friday, Carly will encourage Jason to do everything in his power to gather as much information as he can get. As for Diane, she will make an announcement in this episode. Drew will be placed in an uncomfortable situation. Ava will take care of Kiki. Plus, Sonny will put his trust in Griffin.
'General Hospital' recaps of previous episodes
Monday's episode showed Drew questioning Franco and Finn (Michael Easton) asking for some legal advice. Meanwhile, Felicia (Kristina Wagner) and Anna commiserated and Oscar (Garren Stitt) tried to outsmart Kim (Tamara Braun). Last week, Jordan worked with Curtis, while Peter (Wes Ramsey) and Lulu (Emme Rylan) ran into each other. Plus, Dante (Dominic Zamprogna) offered his support to a friend. Elsewhere, Obrecht (Kathleen Gati) and Franco shared a moment.
"General Hospital" episodes air on ABC in the US during weekdays. Stay tuned for more GH spoilers and updates in the coming weeks.
Watch the 'General Hospital' Facebook videos below:
MEET IBT NEWS FROM BELOW CHANNELS