'Game of Thrones' Season 7 spoilers: Yara is 'pansexual'; Possible romance with Daenerys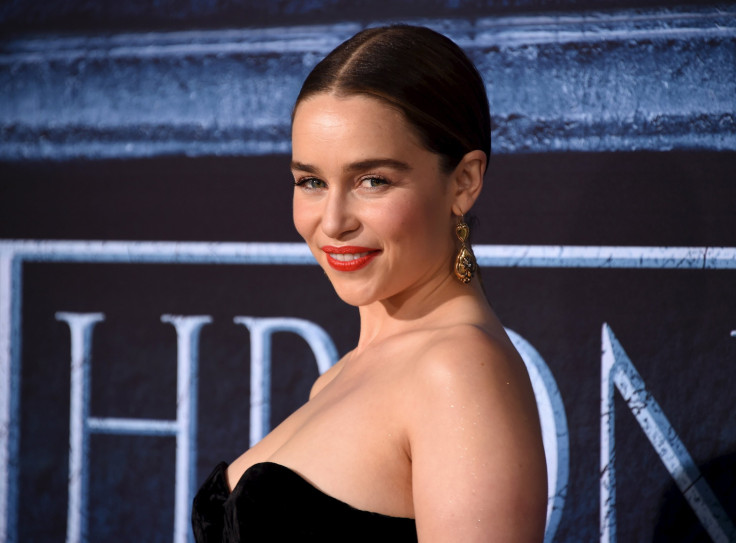 Cast member Gemma Whelan talked about a possible romance between her character Yara and Daenerys in "Game of Thrones" Season 7, in a recent interview. The actress also talked about the sexuality of her character and described her as being "pansexual."
[Spoiler alert]
In an interview with Vulture, Whelan (Yara Greyjoy) was asked whether her character was bisexual or a lesbian. The character was previously seen teasing her brother Theon (Alfie Allen), when he first arrived on the Iron Islands. In the previous season she was seen kissing a girl passionately, leading to some confusion about her sexuality.
Whelan explained that her character is "pansexual," which means that she is "up for anything" and does what she feels like doing at any particular time. The actress felt that her character is "open minded" and this apparently "fits the character perfectly."
Yara's sexuality becomes pertinent in the context of her flirting with Daenerys (Emilia Clarke) in the previous season. Whelan said that both she and Clarke "enjoy the idea" of their characters getting intimate in "Game of Thrones" Season 7, but pointed out that it was all up to the writers.
Whelan revealed that there was no explanation in the script that there would be some flirtation between the two characters. However, she felt that the script "probably intended" that. The actress said that she and Clarke had some "chemistry" on the set and that they enjoy working with each other.
Whelan wants to continue to work with Clarke, and feels that whether their respective characters' relationship extends beyond that of friendship is "irrelevant."
In a previous video released online, Clarke had also talked about the "mild flirtation" between Daenerys and Yara. "Get rid of Daario and bring on the ladies," Clarke had remarked in the video. Daario may not be featured in "Game of Thrones" Season 7, as he was left behind in Meereen while the army sailed to Westeros along with the Mother of Dragons.
Credit: YouTube/ GameofThrones
MEET IBT NEWS FROM BELOW CHANNELS