'Game of Thrones' Season 7 spoilers: This character might really be pregnant; Hunt for Greyscale cure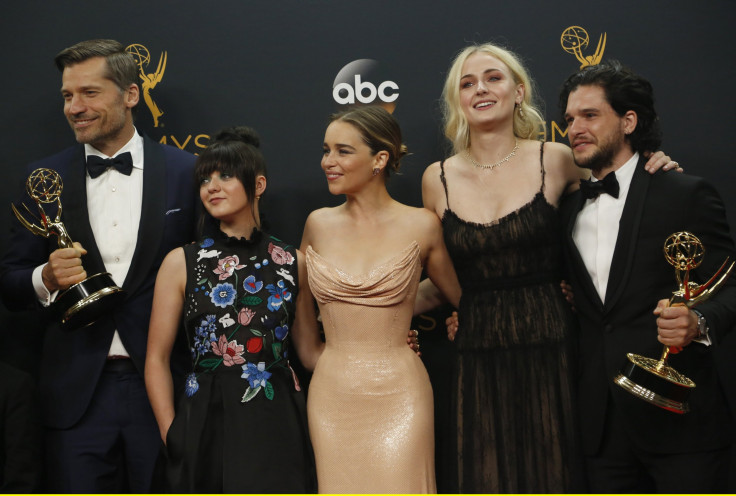 "Game of Thrones" Season 7 is expected to answer one crucial question about a major character on whether she is pregnant or not. A new report answers this question and has revealed more details about another characters search for a cure for the dreaded Greyscale disease.
[Spoiler alert]
Just before his death, Ramsay Bolton (Iwan Rheon) told Sansa (Sophie Turner) that he was a part of her now. An alarmed fan base saw this as confirmation that she was pregnant with his child at that time.
'Game of Thrones' Season 7: Is Sansa pregnant?
According to a report by Watchers on the Wall, Sansa is neither pregnant nor will she get pregnant on the show next year. This puts to rest all the theories about the Bolton line continuing.
However, there will be challenges that Sansa will face. She will be reunited with Arya Stark (Maisie Williams) at Winterfell. After a joyful initial reaction, the sisters will start to have problems. The report notes that the two characters have had a vastly different life. While one is more idealistic in her approach, the other has learnt to be more practical due to the teachings of Petyr Baelish (Aidan Gillen).
Littlefinger will see an opportunity in the conflict between the two siblings and attempt to use it to his advantage. That, however, will end badly for him and he will have to pay with his life for the movie.
'Game of Thrones' Season 7: Jorah's Greyscale
Meanwhile, Jorah Mormont (Iain Glen) will reach Oldtown in search of a cure for Greyscale. Samwell (John Bradley) is already there, to learn to be a Maester. The two characters will meet at the Citadel.
Samwell will help Jorah find a cure for Greyscale in "Game of Thrones" Season 7. The member of the Night's Watch will agree to offer his assistance after learning that the man seeking help is the son of the former Lord Commander Jeor Mormont (James Cosmo).
MEET IBT NEWS FROM BELOW CHANNELS