'Game of Thrones' Season 7 spoilers: A big Scene involving Daenerys filmed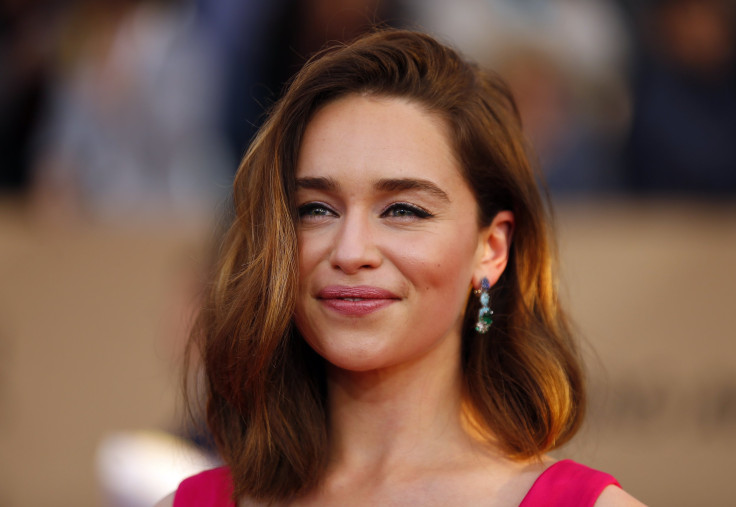 Leaked pictures from the production set of "Game of Thrones" Season 7 show the filming of a major scene involving Daenerys Targaryen. The pictures are from Zumaia, Spain where filming is going to be completed soon.
[Spoiler alert]
The scene of Daenerys (Emilia Clarke) landing in Dragonstone was filmed recently. Pictures posted on Watchers on the Wall show the Targaryen team landing on the shore. The team is being followed by Unsullied soldiers, who will be getting a new costume this time around. All the characters from Essos will have to wear warmer cloths as winter has finally arrived.
Dragonstone is the birthplace of Daenerys Targaryen. The island was previously controlled by Stannis Baratheon (Stephen Dillane). This was the ancestral seat of House Targaryen. Another reason to choose to land here first is that it is very close to King's Landing, which will help the Mother of Dragons to stage a successful attack in "Game of Thrones" Season 7.
The scene of the landing showed Daenerys and her team ascending the stairs to the main castle on the island. This scene is said to be featured in the premiere episode of the next season. The Mother of Dragons will be joined by Jorah Mormont (Iain Glen) in this episode. The character was previously sent off to find a cure for his Grey scale disease. It appears Jorah has succeeded in his mission.
The report also reveals that a scene was filmed at the caves near the cliffs on the same beach. The caves do not have an elaborate tunnel inside, so the report speculates this will be used in "Game of Thrones" Season 7 as the entrance, and the interior shots will be filmed somewhere else. The leaked pictures also show the cast members having a lot of fun in between takes.
MEET IBT NEWS FROM BELOW CHANNELS