'Game of Thrones' Season 7: Leaked scene description and videos from set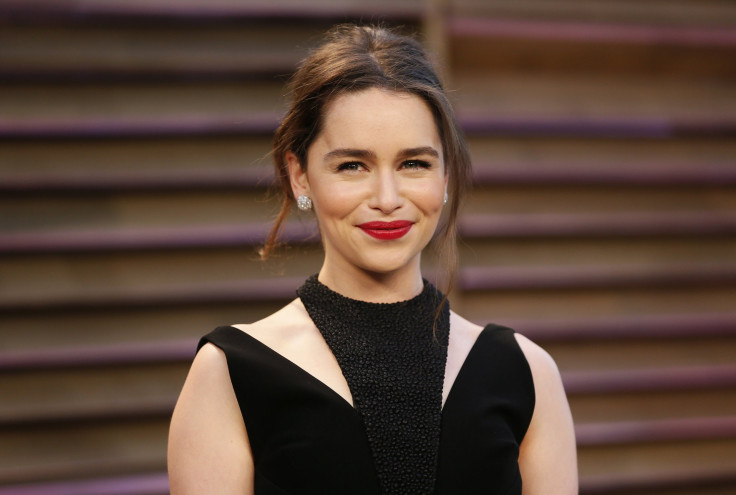 New videos from the production set of "Game of Thrones" Season 7 have leaked online. The scenes are of Dragonstone and shows the meetings and a farewell of some of the most important characters in Westeroes. The scenes were reportedly filmed In Zumaia, Spain.
[Spoiler alert]
Pictures and a video posted on Watchers on the Wall show the arrival of Jon Snow (Kit Harington) and Davos (Liam Cunningham) in Dragonstone. They are greeted by Tyrion Lannister (Peter Dinklage) on the beach, who is accompanied by Dothraki soldiers.
Jon and Tyrion exchange a formal handshake and chat for a while. Just then, Theon (Alfie Allen) arrives on shore. Given the bad blood between the Starks and the Ironborn, Jon confronts Theon. He could be asking about the betrayal that led to a lot of bloodshed in the North.
Harrington can be seen holding Allen by the collar and shouting at him. Theon, however, will not be killed in this scene of "Game of Thrones" Season 7. Although Jon is mad, he chooses to storm off rather than do anything drastic.
Another scene posted on Watchers on the Wall shows Jon Snow and Davos leaving Dragonstone. They will be sent off by Daenerys (Emilia Clarke) herself. Joining them will be Jorah Mormont (Iain Glen), who appears to have cured his Greyscale sickness, and Gendry (Joe Dempsie).
While Daenerys is in Westeroes to fight for the Iron Throne, Jon Snow is fighting an even more important battle in the north. He may have come to Dragonstone to seek her help in his war.
More pictures of Jon Snow and Daenerys interactions in "Game of Thrones" Season 7 have been leaked in this report by Watchers on the Wall. The two actors can be seen having a good time while not filming their scene. Will the two Targaryens get into a romantic relationship next year?
MEET IBT NEWS FROM BELOW CHANNELS