'Game of Thrones' Season 6 will see Theon Greyjoy train for revenge; Philly fans react negatively to dragon show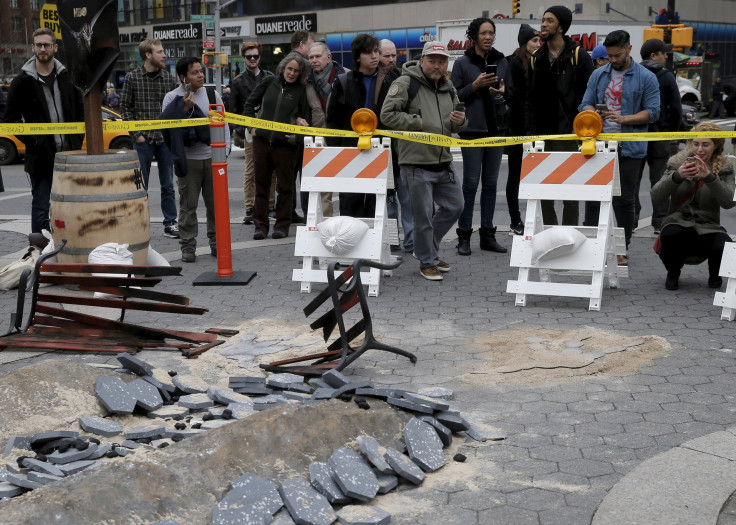 "Game of Thrones" Season 6 premiere date is approaching fast and fans are slowly losing patience and expecting something out-of-the-ordinary every time there is an update. Alfie Allen, who plays Theon Greyjoy and Reek in the HBO high-fantasy drama, has revealed that he will be getting back much more than his name in Season 6.
[Spoiler Alert] One of the few original characters to have survived this far, Theon Greyjoy, was tortured and castrated by the evil Ramsay Bolton (Iwan Rheon) after he was captured. In Season 5 finale, he regained his courage and helped Sansa Stark (Sophie Turner) jump off the high walls of a Winterfell castle, while Ramsay was busy fighting off Stannis Baratheon's (Stephen Dillane) army.
Allen lost a lot of himself with the passing of seasons. The 29-year-old British actor has described his experience as "a great gig." He has been an important character in "Game of Thrones," which is probably the greatest TV serial the world has ever seen. The show is also the most downloaded TV show of all times.
In "Game of Thrones" Season 6, Greyjoy will be gaining back his fighting spirit as well as his health. He will be training as a warrior and will fight an important battle in the world of Westeros, reports Sky News.
"Game of Thrones" Season 6 premieres on showcase on Foxtel Australia on April 25. Those who have missed Season 5 can now watch it on Blu-ray.
"Game of Thrones" recently brought its "Dance of Dragons" DVD promotion to Philadelphia but was surprisingly booed by fans as they were not impressed by the "3D animated dragon projection." The location served as a "crash site," reports Philly.com.
The promotion was the release of the fifth season of "Game of Thrones" on DVD. When the projections began, the huge crowd that had gathered at the Dilworth Park area for the event promptly booed it. They probably expected more, maybe a surprise visit by Khaleesi (Emilia Clarke).
Previously, "Game of Thrones" had successful reactions in Los Angeles and New York. The crew will be wrapping up the show in San Francisco on Friday.
THIS GUY. #GOT5DVD pic.twitter.com/eTXcVKuKQP

— Her Philly (@HerPhilly) March 17, 2016
@phillydotcom Such a lame show. #GOT5DVD

— TMVRLY (@TEsoldsoul4rNr) March 17, 2016
You may have experienced "underwhelming" but nothing close to the Philly Game of Thrones ""dragon projection"" marketing event ___ #GOT5DVD

— Caity Cooper (@caityunderscore) March 17, 2016
Ppl in my city waited all night 4 this #GOT5DVD dragon. What a disappointment event. Projector dragon and no sound. pic.twitter.com/Xq7YpJCUEz

— Emily (@NyxRose) March 17, 2016
MEET IBT NEWS FROM BELOW CHANNELS