'Game of Thrones' Season 6 spoilers: Storylines will intertwine, characters will cross paths; Stage set for Stark revenge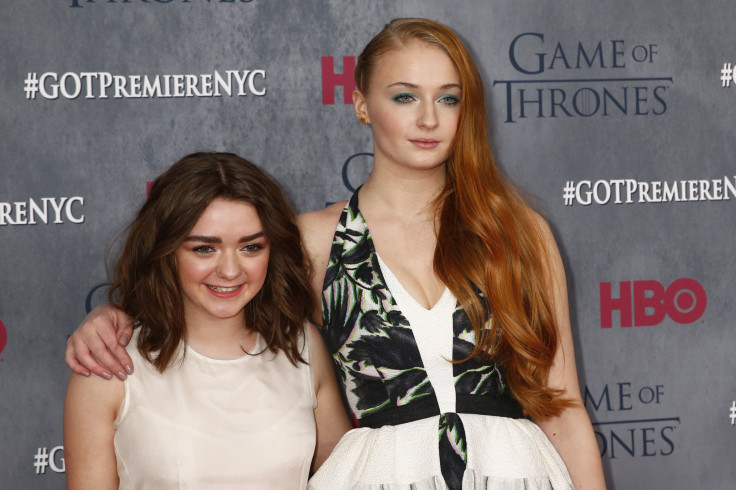 As "Game of Thrones" Season 6 premiere date inches closer, actors in the high-fantasy drama series are opening up in bits and pieces about the possible way the "deadly" story will unfold. However, every cast member has done a great job in keeping Jon Snow's (Kit Harington) fate a mystery.
Sophie Turner, who plays Sansa Stark, has revealed that major characters will cross paths and storylines will intertwine. Fans will know how the story is rounding up and coming together finally after five seasons of utter chaos.
[Spoiler Alert] "Game of Thrones" fans are expecting various characters to be in control and Sansa Stark is definitely one of them. They want a "Stark" revenge as the house of Stark has suffered brutal cruelty in the past seasons and it is time for revenge.
In Season 5, Daenerys Targaryen (Emilia Clarke) and Tyrion Lannister (Peter Dinklage) crossed paths and in all probability, Sansa Stark in Season 6, will be joined by Jon Snow (Kit Harington), a popular fan theory suggests. One of the Season 6 trailers showed a man on a white horse, who looked insanely similar to Jon Snow.
Eagle-eyed fans reportedly caught a glimpse of their favourite character riding a white horse and waging a war somewhere in Westeros. It is rumoured that Snow will be there to relieve Sansa of the misery she had been subjected to by Ramsay Bolton (Iwan Rheon).
"You can only suffer so much before she finally gets … the respect that she deserves. I mean this season there's like so many shocks, it's massive. It's the biggest season yet," Turner had said during the SAG Awards 2016 party in Los Angeles.
Here's a clip of Sansa and Theon Greyjoy (Alfie Allen) escaping from "Game of Thrones" Season 6, Episode 1.
Source: YouTube/GameofThrones
However, another character is evolving and that is another Stark girl, Arya Stark (Maisie Williams). A 30-second clip shows blind Arya's training and that kind of puts her at the forefront of the "Season 6" storyline. Arya went blind after she disobeyed the orders of Jaqen H'ghar (Tom Wlaschiha), the Faceless Man. But her training will continue and Arya would have to master her senses in order to become an assassin.
Thus, the stage is set for the Starks to pounce back at those who took away everything from them. Moreover, if one considers Jon Snow as belonging to the Stark family, the revenge will be complete with his return.
MEET IBT NEWS FROM BELOW CHANNELS