Fujifilm Instax Mini 9 adds a selfie mirror, wins hearts of selfie lovers; High-key mode and close-up-ready lens minor upgrades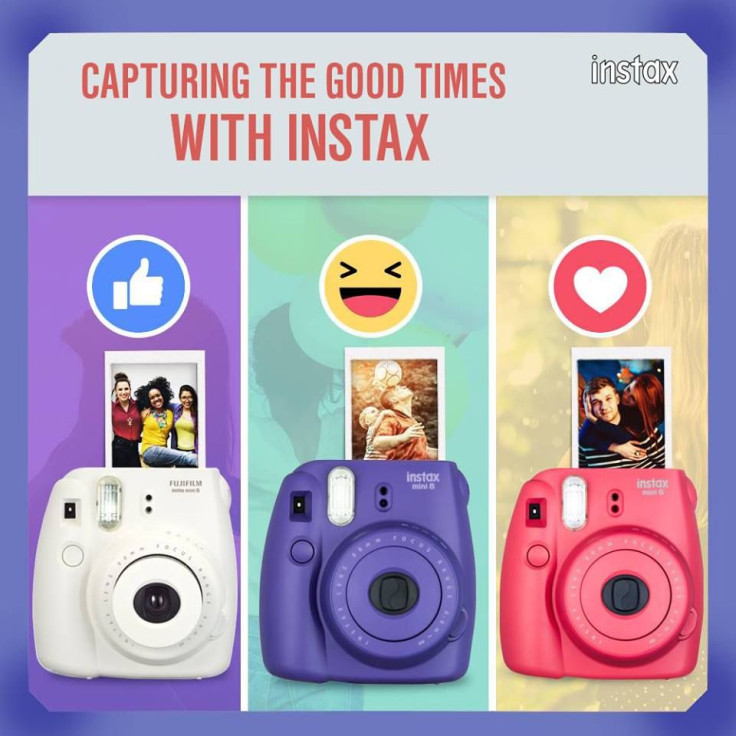 The Fujifilm Instax Mini 9 has been announced in festive colours. It also sports certain new features that make it a nice addition in any get-togethers. The camera comes with a selfie mirror, close to the iris, to help users achieve the perfect angle. It also has a high-key mode and a close-up-ready lens for brighter photos.
This ensures that the users don't waste precious shots and make good memories. Be it house parties, BBQs or weddings, Fujifilm keeps the tradition of instant shots alive via the Instax Mini 9. The existing models are already insanely popular. The print-as-you-shoot snappers are getting a refresh next month. The new colours introduced in the Mini 9 include Smoky White, Cobalt Blue, Lime Green, Ice Blue and Flamingo Pink. Smoky White and Cobalt Blue will be launched later this summer, writes Tech Radar.
The Fujifilm Instax Mini 9 will be hitting US and Canada stores in April, and will cost around US$70 (AU$90 approx). The camera is compatible with all Fujifilm Instax Mini film refills, and this includes the recently released monochrome instant film. There is still a lot of demand for instant film despite digital photography making a number of elements of traditional photography redundant. However, the Instax range maintains its popularity with thoughtful addition of features.
The new features in the Instax Mini 9 will minimise shadows in photographs. According to Slash Gear, users will get a macro lens attachment enabling them to get within a foot of a subject and still be in focus. The automatic brightness control function advices users in selecting the best exposure. The viewfinder will be used for lining up shots. The instant mini films are sold in packs. The moment a user snap a photograph, the resulting image is automatically ejected from the camera. The Instax Mini 9 is an analogue camera that comes with some modern features.
The device runs AA batteries. By installing the small mirror on the face of the camera, users, who point the camera at themselves, can see what the Fujifilm Instax Mini 9 is about to capture and print. Digital is of course the king, but there is still a segment of photography enthusiasts who love the film concept. Whether it's the desire to hold a print instantaneously or feel nostalgic about the good old days of Polaroid, the Fujifilm Instax Mini 9 is a great possession. Stay tuned on IBT AU for more updates on latest cameras, gadgets, smartphones and more.
MEET IBT NEWS FROM BELOW CHANNELS