'Finding Dory' spoilers: Release date and Ellen DeGeneres on lesbian couple snapshot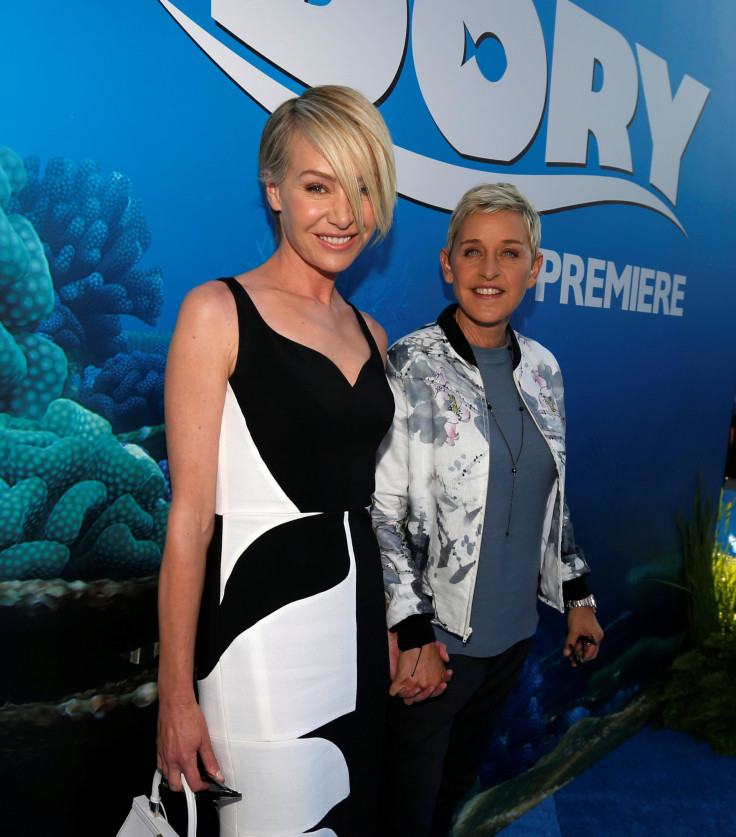 With the release of date of the much anticipated Disney/Pixar movie "Finding Dory" on June 17 for Australia, Ellen DeGeneres dishes out some facts about the movie including the lesbian couple and how she portrayed Dory.
In the most recent trailer of "Finding Dory," fans caught a snapshot of an alleged lesbian couple helping out the octopus Hank, who is voiced by "Modern Family" star Ed O'Neill. While everything was just a speculation, the LGBT community felt a spark of hope that they will finally get proper representation on a Disney movie.
Dory's voice on the movie's lesbian couple
In an interview with USA Today, the talk show host and the voice behind Dory, Ellen DeGeneres, said that she didn't see the supposedly lesbian scene the first time she watched it. DeGeneres also pointed out society's stereotype on women with short hair.
"One of the woman has really short hair," said DeGeneres. "And I have to say, it's not a great haircut because it was really cropped up in the back… I think people assume anyone with a bad short haircut is gay."
DeGeneres also pointed out how "House of Cards" star Robin Wright has short hair but it doesn't mean that she's gay.
"Finding Dory" director Andrew Stanton neither declined or confirmed the movie's alleged lesbian couple. Instead, he encouraged viewers to use their imagination, saying that "they can be whatever you want them to be."
Despite disproving the lesbian couple hypothesis, DeGeneres keeps the hope up for the LGBT. According to DeGeneres, the stingray voiced by "Toy Story" animator and "Up" co-director Bob Peterson could actually be a "sting-Rhonda."
"The Ellen DeGeneres Show" host just hinted at a transgender character in "Finding Dory."
Ellen DeGeneres on how she played Dory
According to an interview with ABC News, DeGeneres said that starring in a movie as a voice actress is more difficult than getting screen time.
DeGeneres had to draw on true to life experiences to get the message of "Finding Dory" across to its viewers.
"With your voice, you know, you have to feel those emotions. And when you cry, you know, I cried," said DeGeneres.
Just as how Dory is lost and attempting to find her own way, DeGeneres also shared that she had the same experience when she came out through national television in 1997. DeGeneres said that she lost her way and her career with her decision. But through "soul-searching" and determination, she eventually found her way back to being loved by people.
"Finding Dory" will be featuring "The Heat" actress Kaitlin Olson as Destiny, "Modern Family" actor Ty Burrell and "The Godfather" actress Diane Keaton as Jenny.
MEET IBT NEWS FROM BELOW CHANNELS