'Final Fantasy 12: The Zodiac Age' gameplay and new features revealed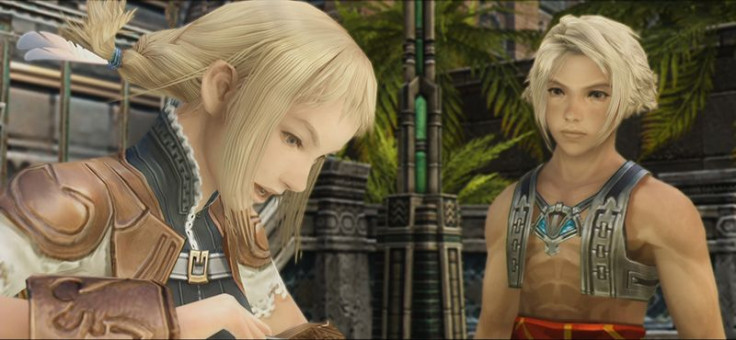 A new update on the upcoming "Final Fantasy 12: The Zodiac Age" release date has just been revealed in the form of new screenshots showing off new features and gameplay scenes. Despite it being over a decade since its first release, the remaster is already looking promising from the looks of the new screenshots. On top of enhanced graphics, the remaster will also be flaunting new additions that were not present in its original PlayStation 2 version.
One such feature is having a character set with two job classes simultaneously. This is an improvement on the game's original release, as even its "International" version did not carry such a feature. Known as the "L Board Plus," this is truly an improvement that will enhance gameplay, as it essentially allows players to select a second job class to complement their characters' abilities.
Moreover, as per RPG Site, a real-time transparent map has been added to the remaster. This can be accessed via the user interface even while players are in the middle of exploring their locations. It's a handy addition as it helps with the overall navigation of places.
"Final Fantasy 12: The Zodiac Age", which is a remaster of the original "Final Fantasy 12" released on the PlayStation 2 back in 2007, also features a consistent art style across the board. This in turn gives a refreshing appreciation of the game several years after its original run.
Beyond the improved visuals and tweaks in gameplay, the Square Enix title will also be getting a revamp with its soundtrack. While music from the original game will be getting a revamp of its own, new tracks will also be added to the upcoming remaster. This will include music played both during boss battles and exploration.
For the uninitiated, "Final Fantasy 12" follow the story of its two protagonists, Ashe and Vaan, caught in the middle of war. Set in the world of Ivalice, the two are joined by other allies on their journey to set their homeland free from the empires that constrict them.
"Final Fantasy 12: The Zodiac Age" will be released worldwide for the PlayStation 4 this July. It follows other "Final Fantasy" titles that have been remastered for the aforementioned platform, such as "Final Fantasy X" and its sequel, "Final Fantasy X-2."
MEET IBT NEWS FROM BELOW CHANNELS