Fifth Harmony to perform foursome in People's Choice Awards 2017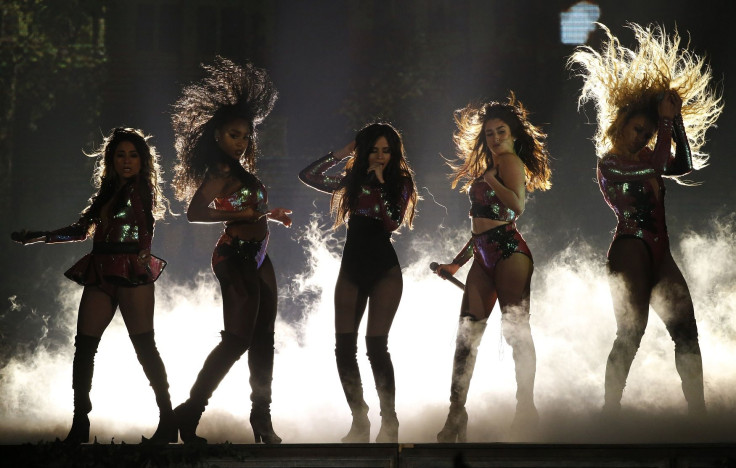 The now-four-member girl band, Fifth Harmony, is all revved up for their first performance as a quartet, after Camila Cabello's exit following a shocking statement released back in December last year. The girls have since released their first official promo photo, simply captioning it, "Twenty Seventeen."
According to sources, Fifth Harmony, for the first time, will perform without Camila at the People's Choice Awards 2017. The girls expressed their readiness for the same through a photo shared last Saturday.
"Back on the rehearsal grind. Let's do this," the girls wrote on the band's Instagram account, taking a quick break from rehearsals to share the selfie. After the 19-year-old Camila exited the band to pursue a solo career, the remaining four members have resolved to stick together and with the band, according to E! News.
According to Billboard, 2017 will see a third album from Fifth Harmony. The "Work From Home" singers have already signed up for a fresh contract with Epic Records. "Now a foursome, the label has exercised its option for a third full-length album," the source confirmed.
Active for over four years, Fifth Harmony won their first People's Choice Award in 2016 for Favourite Group. Per sources, the gang has returned yet again for People's Choice Awards 2017 with a second nomination this year in the same category.
Camila Cabello's exit
Fifth Harmony has been struggling with an internal conflict for quite a while before Camila Cabello decided to severe ties with the band on Dec. 19, 2016. The 19-year-old reportedly notified her former bandmates about her decision "via her representative."
"They tried several times to sit down with her to talk things out. They didn't want her to leave," as told by an insider. "They even had a group therapist come but Camila never showed up to the meetings. She only cared about advancing her solo career and didn't have conversations with anyone or try to work things out."
That being said, a separate source connected to the band put forth an entirely different picture. "Camila had multiple meetings with the group in the past, including with intermediaries, however they were unproductive," the source explained.
Camila, who expressed feeling shocked from the allegations, said she didn't want to leave Fifth Harmony that way. Nonetheless, a source informed E Online that the band knew it since November last that Camila was going to quit, and that their last show together was scheduled for Dec. 18.
Meanwhile, for People's Choice Awards 2017 enthusiasts, be advised that the show airs on Jan. 19 at 1PM AEDT on CBS.
MEET IBT NEWS FROM BELOW CHANNELS