'Fallout 4' dev reveals more details on Automatron DLC, Workshop, expansion achievements leaked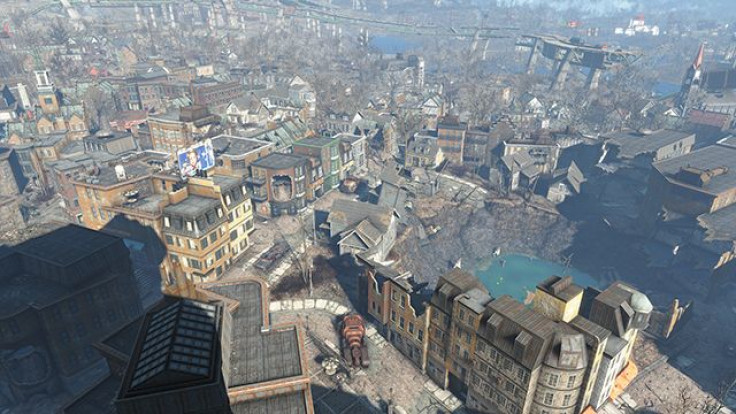 The Wasteland and the Automatron DLC is the much-awaited expansion following the launch of "Fallout 4." Recently, developer Bethesda has given more information about the upcoming expansion.
According to Gamingbolt, Bethesda's Todd Howard had compared Automatron to Pokemon in that it's all about defeating robots and basically collecting their parts. These can then be used to build players' own robot and gameplay.
Like us on Facebook
For the Wasteland Workshop, it appears to be an extension of Automatron. It incorporates the building aspect of "Fallout 4" in that players can build several items, from own arenas to different features that can be used in the Wasteland. This is a great addition for those who want to make "Fallout 4" more than just a one-pass game.
Inquisitr adds that the DLC will allow fans to choose from hundreds of mods. In creating their own unique robots, "Fallout 4" players can also mix up the parts and abilities that can be designated for a robot. Customisation kicks up in high gear for the DLC as well, since aesthetic features, like the voice and the paint schemes can be adjusted to the player's liking.
While Bethesda has to truly reveal the minute details of Wasteland Workshop and the Automatron, a few achievements have been spotted as teasers. Game Informer had unveiled five achievements that hint at what the source is expecting to be a 100-point addition to the overall achievement score in "Fallout 4."
The source mentions a new possible villain named Mechanist. He appears to be leading the evil robots, such as the Robobrain in the new expansion. Considering how looting for defeated robots' parts will be the main thing of the expansion, there may be a waging robot wars set up in "Fallout 4" once the expansion drops.
In any case, the five achievements each have 20 Points. Three of these require completing certain missions, namely Mechanical Menace, Headhunting and Restoring Order. The other two will require unlocking 10 Robot mods (Robot Hunter) and building 10 Robot Mods (The Most Toys).
The new DLC will be released for US$9.99 (approx. AU$13). It will come to the PS4, Xbox One and PC.
MEET IBT NEWS FROM BELOW CHANNELS