Facebook adds Keyword Snooze feature to block out spoilers etc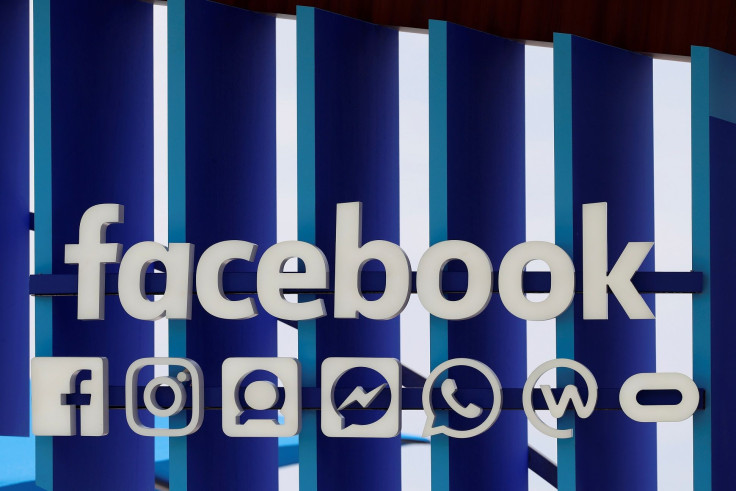 Facebook is testing out a new feature that allows users to "snooze" a keyword, person or group for 30 days. The Keyword Snooze aims to give users more options on what content they want to see on their News Feed.
The new feature can be found on the right-hand menu (the three dots beside the user's name or the page name) of a post on News Feed. It can temporarily hide posts by keywords, users, or page or group for 30 days.
According to Facebook, this feature is useful for those who are avoiding mentions of any spoilers of the TV show or movie that they are yet to watch. They can snooze posts containing a certain keyword, such as "spoilers," and they won't see any post with that word for 30 days.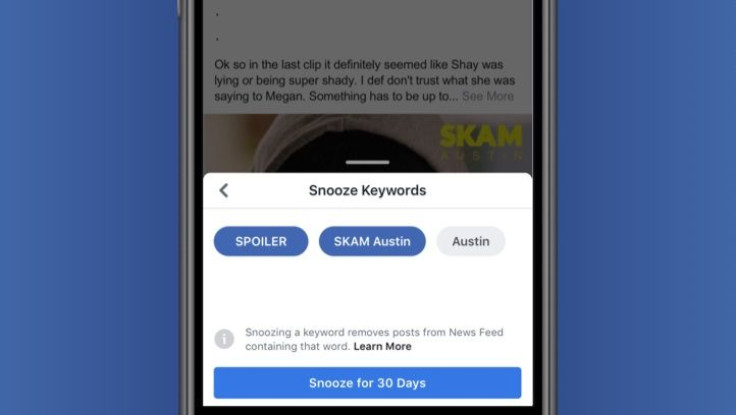 There's just one snag, though. To snooze a keyword, users have to find a post that includes that word. So if they want to snooze the word "spoilers" to hide posts that contain spoilers, they would have to find a post that contain the very same word. That is counterproductive because they might run into posts that they wanted to avoid in the first place.
When TechCrunch asked Facebook about this, a spokesperson said that the social media company was still looking into adding a pre-emptive snooze option in the next few weeks. It was also considering a recurring snooze list for easier and faster snoozing.
The Keyword Snooze doesn't apply to ads, though. So if an ad contains the keyword that was snoozed, the user can still see ads with the same keyword. Facebook explained that ads belong to a "separate team, separate algorithm."
Tech Crunch also asked why the Keyword Snooze is only effective for 30 days and not permanently. Facebook said it's still in a test phase. It might add more option for duration, depending on user feedback.
The feature is currently available for a few select users only. However, it will appear to everyone's News Feed eventually.
MEET IBT NEWS FROM BELOW CHANNELS