Eurovision 2018: Historian says Jessica Mauboy was 'terrible'; Australia not welcome anymore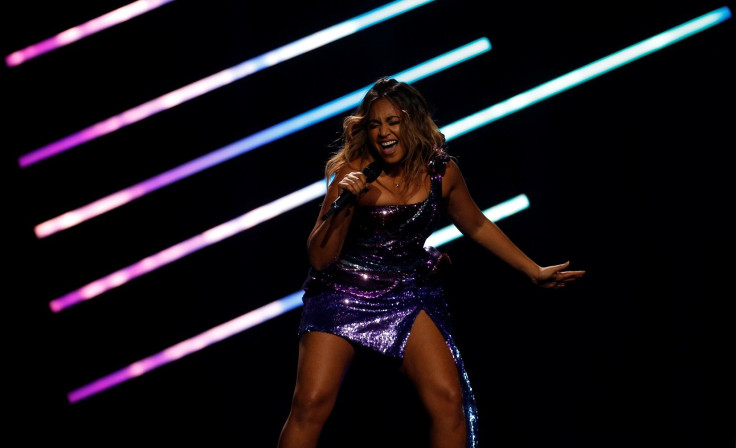 Jessica Mauboy was "terrible" in Eurovision Song Contest 2018, according to a historian of the international contest. John Kennedy O'Connor also said Australia has worn out its welcome in the contest dominated by European countries.
O'Connor, speaking with RN Breakfast, said on Monday that Mauboy's performance of "We Got Love" was "dreadful." He said it was an "enormous delight" when Australia came in as a once-off special guest, but now he believed Australia's invitation to the show should be rescinded.
"There was enormous delight and welcoming when you came in as this once-off special guest. … That's how it was sold, that's what it was all about, and Europe embraced you," he said, referring to 2015 when Guy Sebastian performed "Tonight Again." "I think your welcome has now been rescinded and I don't say that with any glee."
As for Mauboy's performance, O'Connor, the author of "The Eurovision Song Contest: The Official History," said it was like watching Bea Smith from the TV drama "Wentworth."
"I thought actually she'd escaped from Wentworth and it was Bea Smith on stage," he said, adding Mauboy was "dreadful." Although he said Australian should be proud of their own, Mauboy's appeal wasn't clear to others. "She was describing herself in the media as Australia's Beyoncé. Clearly she's never seen Beyoncé."
Australia placed last with public vote but, thanks to the jury, managed to place 20th overall. Meanwhile, Israel, another country not in Europe, won the contest with its entry, Netta Barzilia's "Toy."
iframe width="800" height="400" src="https://www.youtube.com/embed/2BBLTY6T2Ck" frameborder="0" allow="autoplay; encrypted-media" allowfullscreen>
Last week, the Eurovision Broadcasting Union (EBU), which runs Eurovision, has banned China from airing the show after its network, Mango TV, censored two of the semi-final acts. It pulled Ireland's performance by Ryan O'Shaugnessy and two male dancers for acting out a gay love story, as well as Albania's entry by Eugent Bushpepa as the singer was heavily tattooed. The rainbow flags the audience held were also blurred on television.
MEET IBT NEWS FROM BELOW CHANNELS