'Doctor Who': Jodie Whittaker reveals David Tennant's reaction to her casting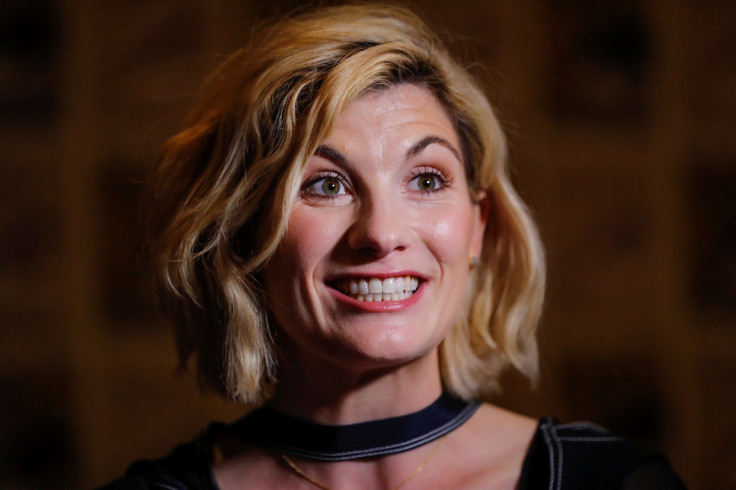 "Doctor Who" star Jodie Whittaker's casting as the next Doctor had been a surprise to everyone, including a former titular star of the show. She has recalled at the San Diego Comic-Con how she revealed to David Tennant that she would be taking the role of the first ever female Doctor in the show.
Last week, Whittaker, new showrunner Chris Chibnall and the rest of season 11's new cast took the stage at the SDCC 2018 to meet the fans. At their "Doctor Who" panel, Whittaker revealed the moment she told a predecessor that she's taking over his former role.
Tennant, who was the Tenth Doctor, was also her co-star in "Broadchurch," a TV series also created by Chibnall. Because of their connection, it was just natural that she gave him a ring to ask for some advice on portraying the new time-travelling Gallifreyan.
She told the panel that Chibnall called Tennant first to tell him the new Doctor would be calling him in the next few minutes. Tennant, who already had her number saved, was understandably surprised when Whittaker's name popped up on his phone.
"'Whaaat?!' Tennant, according to Whittaker, exclaimed on the phone. "'Why are you calling me?'" The way Whittaker related the story, it appeared she stuttered a bit when she revealed the news to him.
"And I asked about a million question, and it's all I remember him saying … that 'this is the most amazing thing that could happen to you, and there's only a few of us who know how it feels,'" Whittaker said.
If the story sounds familiar, it's because Tennant himself also recalled the story in May when he visited the UK chat show "The Graham Norton Show."
Whittaker's immediate predecessor, Peter Capaldi, who played the Twelfth Doctor, had a different story on how he found out the next Doctor was female. At last year's New York Comic-Con, the Scottish actor said he had accidentally learnt of his successor's gender ahead of time while trying on trousers.
He was at his favourite clothing shop in London, where his character's costumes were also commissioned from, when they got a call from the Doctor Who office to ask for Twelfth's trousers but with a waist size 30.
"And I thought, 'I'm finished, I don't need any more trousers!'" he told the audience. "And I thought, 'Well, that can't really be a man with a 30-inch waist. That must be a lady then!'"
Whittaker was already in Cardiff, where the show was filmed, around that time. But she was forced to avoid Capaldi to keep her identity a secret even from the then-current Doctor himself.
"Doctor Who" season 11 will also star Tosin Cole, Mandip Gill and Bradley Walsh. It will air in October.
MEET IBT NEWS FROM BELOW CHANNELS