Deepika Padukone and Ruby Rose are 'ready to have some fun' in new 'xXx: The Return of Xander Cage' video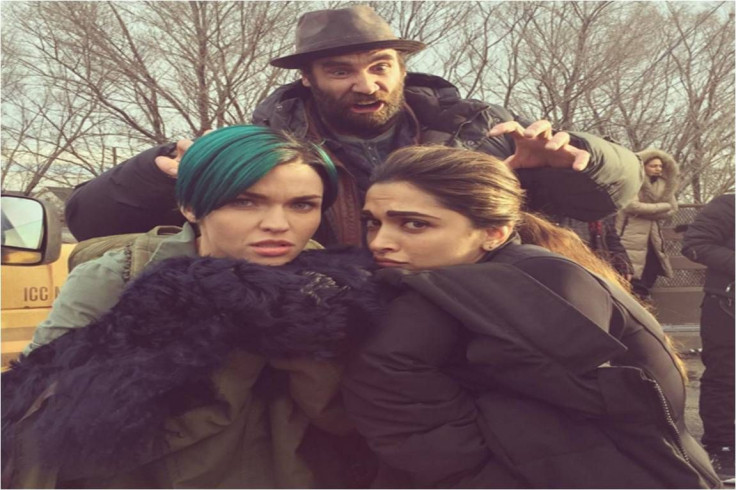 Australian actress Ruby Rose is keeping her fans updated on the "xXx: The Return of Xander Cage" front by posting videos and photos on Instagram. The movie trailer is out and Rose and Bollywood bombshell Deepika Padukone both look awesome in the new video. The Aussie actress and DJ recently shared a teaser featuring only Vin Diesel, Padukone and Rose herself.
"You ready to have some fun?" Rose says in the shortened trailer with a sniper rifle in hand.
The next shot shows her and Padukone showing their skills with the gun, followed by Diesel appreciating his comeback.
"Damn, it feels good to be back," says Diesel, resounding what every "xXx" fan feels.
Rose also shared another photo with the caption "My loves.. The dream team. @vindiesel @ninadobrev trailer for xXx out today!"
The photo shows Diesel in a side embrace with Rose and co-star Nina Dobrev.
Fourteen years after Diesel's adrenaline-packed "xXx" wreaked havoc and became a cult for Diesel fans, he is back for the movie franchise's third chapter. However, the girls are going to pack a punch too.
The full trailer can be viewed here.
Source: YouTube/Paramount Pictures International
The highlight of the trailer is the motorcycle stunt of Diesel. The actor can be seen doing a somersault with his bike in one of the scenes. Another scene shows the actor taking on what appears to be a cop in a foreign country.
"xXx: The Return of Xander Cage" is set to be released on Jan. 20, 2017 in the US. The release date of the movie in Australia is still not known. The film has been directed by D.J. Caruso and the cast members include Samuel L. Jackson (Agent Gibbons), Ruby Rose (Adele Wolff), Nina Dobrev (Rebecca), Rory McCann (Tennyson Torch), Deepika Padukone (Serena Unger), Donnie Yen (Xiang) and Tony Jaa (Talon).
Watch "xXx: Return of Xander Cage" - Deepika Padukone teaser here.
Source: YouTube/Paramount Pictures
"Whatever it is you are here for, you're gonna come up short," Padukone tells Diesel in the teaser before throwing a blade real fast and furious.
MEET IBT NEWS FROM BELOW CHANNELS