'DC's Legends of Tomorrow' season 3 spoilers: Tala Ashe plays 'Hacktivist', fills void left by 'Rip Hunter'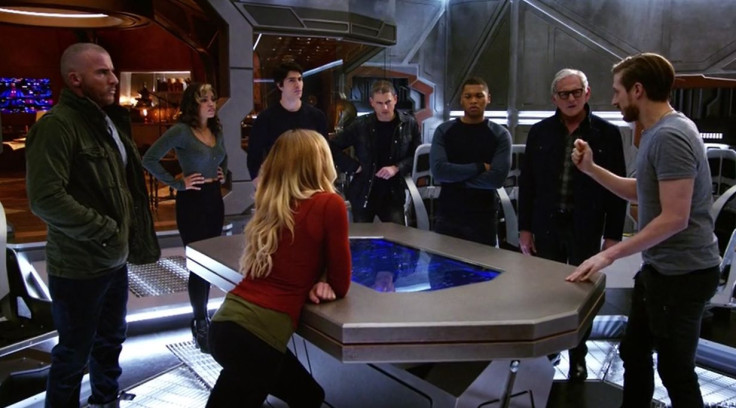 "Legends of Tomorrow" may be off the air for now, but the production team is preparing for another action-packed third season. In the previous finale, everyone saw the exit of Rip Hunter (Arthur Darvill) seeing that Sarah Lance/White Canary (Caity Lotz) has proven to be a good leader in the mix.
As was reported on IBT AU, Brandon Routh shared via Twitter a glimpse of things to come. Rip Hunter will still be part of the group. Word out is that he will eventually part from the Time Bureau. The newly formed organisation will stand in the management of the timeline, questioning the methods undertaken by the "Legends of Tomorrow."
Rip Hunter out, Zari Adriana Tomaz in
With Rip Hunter out, a new member will reportedly join the group. According to TV Line, that person will be Tala Ashe, who will play the part of Zari Adrianna Tomaz. She is described as a Muslim-American computer nerd with a combative attitude hailing from 2030. From all indications, it looks like the team will be doing another time-jump forward to get Zari onboard.
A bit of a background on Zari reveals that she lived in a world of contradictions. Technology has advanced profusely, and she embraces that to become a "hacktivist." Gifted with advanced technology tricks, there is more to Zari; she is unknowingly aware of special powers originating from an ancient mystical source, the Amulet of Isis. If "Legends of Tomorrow" follows the comic book storylines, Zari could eventually emulate into the superhero known as Oh-Mighty-Isis.
What's hack got to do with it?
The role of Zari Adrianna Tomaz should be interesting, though her part as an advanced hacker raises questions on what she will be doing. There is a good chance she will be inserted to help out Sarah Lance in managing the technical side of the Waverider and Gideon (Amy Pemberton). She could also end up working with Jefferson Jackson/Firestorm (Franz Drameh), where a potential new romance could brew as well.
The insertion of Ashe upgrades the technology angle for "Legends of Tomorrow," with the team needing all the help they can get. With a screwed up timeline that needs to be fixed, a new set of (advanced) hands should be more than enough to cover for a (temporarily?) departing Rip Hunter.
MEET IBT NEWS FROM BELOW CHANNELS