'Days of Our Lives' spoilers for March 9: Lani arrests Gabi [VIDEO]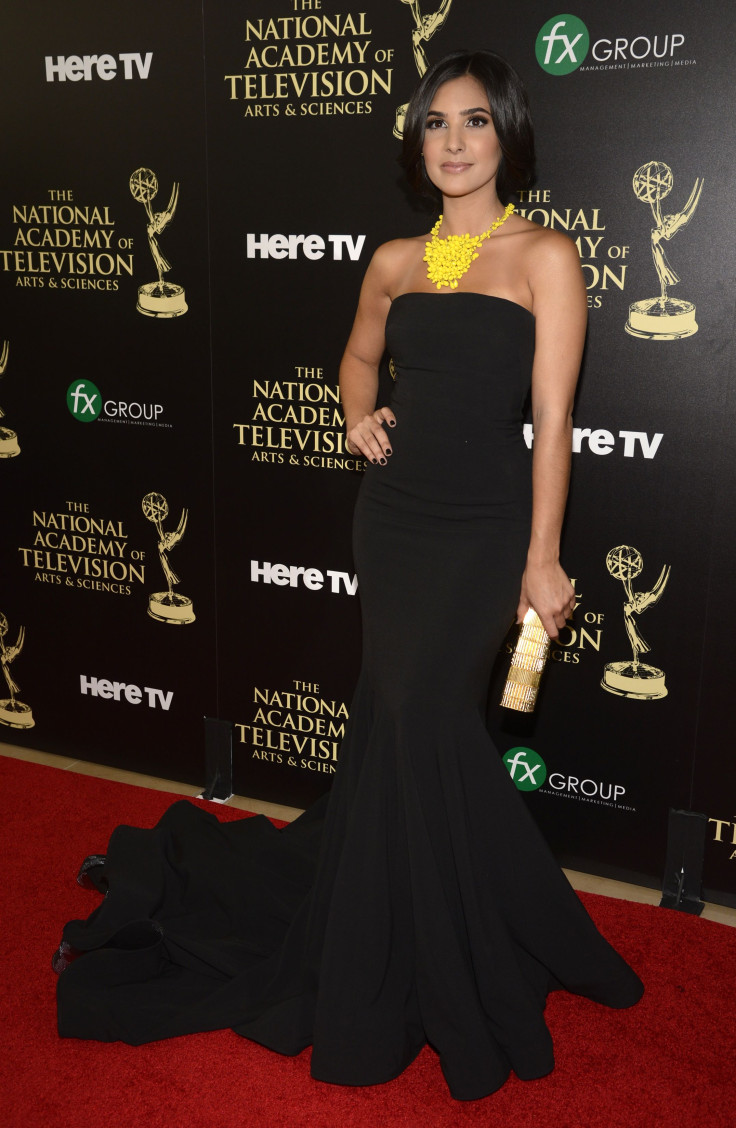 "The Days of Our Lives" (DOOL) cast members, including Sal Stowers (Lani), Camila Banus (Gabi), Kassie DePaiva (Eve), Marci Miller (Abigail), Eric Martsolf (Brady), Tyler Christopher (Stefan), Lamon Archey (Eli) and Casey Moss (JJ), will be in the spotlight for the soap's episode on Friday. It will show Gabi getting arrested by Lani, among other shocking scenes.
Spoiler alert! This article contains additional 'Days of Our Lives' spoilers 2018. Read on to learn about what will happen next in Salem.
According to TV Guide, the DOOL episode on Friday will feature Gabi's arrest, courtesy of Lani. Meanwhile, Stefan will come face-to-face with Abigail's second alter. As for Eve and Brady, they will throw an impromptu wedding. Plus, JJ will be surprised by Eli's sudden interest in Lani's baby. Click here to see some photos from the NBC website.
'Days of Our Lives' recap of previous episodes
On Monday, Rafe's (Galen Gering) secret was finally exposed, which proved to be shocking for Hope (Kristian Alfonso). Meanwhile, Ciara (Victoria Konefal) declared war on Claire (Olivia Rose Keegan). Elsewhere, Jennifer (Melissa Reeves) blamed Sami (Alison Sweeney) for Hope and Rafe's relationship problems. However, Eric (Greg Vaughan) disagreed with her. As for Eli, he told Gabi that he cheated on her with Lani.
Lani gets hospitalised
Tuesday's episode showed Gabi reeling from Eli's cheating confession. Meanwhile, Lani was in distress and was rushed to the hospital. As for Brady, he tried to trick Eve into marrying him. Plus, Jennifer consoled Hope about Rafe.
Hope makes a surprising decision
On Wednesday, Gabi found some incriminating evidence, which shocked her. Elsewhere, Tripp (Lucas Adams) tried to convince Ciara out of getting revenge on Claire. Plus, Chad (Billy Flynn) mentioned an incident to Abigail, which she can't remember. As for Hope, she made an important decision, which caught Rafe off guard.
Gabby gets caught red-handed
Thursday's episode featured Stefan ripping of "Gabigail's" wig. He also confronted "Gabby" about her real identity. Meanwhile, Brady continued to work with Eve and felt conflicted about it. As for Maggie (Suzanne Rogers), she gave Victor (John Aniston) an ultimatum.
Last week, Brady found out about Maggie's decision to leave Victor. Plus, Valerie (Vanessa A. Williams) confronted Lani about marrying JJ. As for Ciara, she found out that Claire's already aware of Rafe's shenanigans.
"Days of Our Lives" episodes air at 12:45 pm AEDT on Australia's Foxtel Arena channel. In the US, it airs on NBC at 1 pm ET/PT. Stay tuned for upcoming DOOL spoilers.
Watch the 'Days Of Our Lives' Facebook video below:
MEET IBT NEWS FROM BELOW CHANNELS