'Days Of Our Lives' spoilers for March 20: Chad breaks Abby's heart with a confession; Eric pushes Jennifer away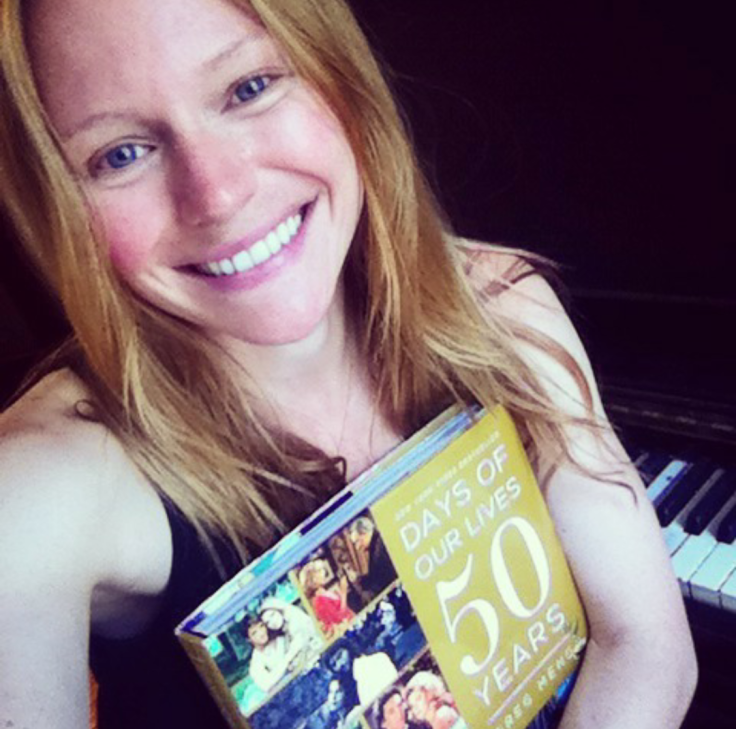 Salem City faces relationship woes as "Days Of Our Lives" ("DOOL") opens the week. On Monday, Chad (Billy Flynn) finally decides to do the right thing and come clean to Abby (Marci Miller), revealing that he still has lingering feelings for Gabi (Camila Banus).

Spoilers suggest that while Abby will expectedly be crushed over Chad's confession, she will try to understand where her husband is coming from. She realises that this is part of the consequences that she has to pay after making him believe that she's dead. Other characters who will figure prominently on the March 20 run include Jennifer (Melissa Reeves), Eric (Greg Vaughan), Dario (Jordi Vilasuso), Ciara (Vivian Jovanni), Claire (Olivia Rose Keegan) and Theo (Kyler Pettis).

Spoiler alert! This update contains more "Days of Our Lives" spoilers. Read on at your own risk if you have not watched the latest episode.

TV Guide reports that on Monday's run of "DOOL," Eric rebuffs Jennifer after their passionate kiss. Claire, on the other hand, faces off with Ciara over Theo. Completely furious with her friend, Claire also makes a devious move. The soap's website posted sneak peek photos of Jennifer and Eric, as well as Ciara for the March 20 episode.

The upcoming run also features Dario and Gabi, who talk about their relationship woes. The siblings find themselves on the same boat, loving people who can't return their affections. Meanwhile, Chad comes clean to Abby about his unresolved feelings for Gabi. He reveals that no matter how hard he tries, he simply cannot put Gabi out of his mind.
'Days Of Our Lives' soap recap
In the previous episode, Jennifer visited Eric at the farm and told him that she hasn't informed anyone about his impending return to Salem. They talked about what will happen between them and while Eric said that he's not ready for a relationship yet, they ended up kissing.

Elsewhere, Nicole (Arianne Zucker) and Brady (Eric Martsolf) were hashing out their plans to fly off to Canada when they noticed that Holly has fallen ill. They took him to a doctor, who initially refused to have anything to do with them. Upon Brady's insistence, the doctor examined the baby and gave her some medicines. After, the doctor called Eduardo (A Martinez) and asked him to come to the office immediately. Brady suspected something's not right and grabbed Nicole and Holly to run away again before Eduardo arrived with Chloe (Nadia Bjorlin). Later, when Holly's feeling much better, Nicole told Brady to go home but he insisted to stay with them.

Find out what happens next to "Days Of Our Lives," which airs weekdays in Australia on 12:45 p.m. on Foxtel's Arena channel. In the US, "DOOL" airs at 1:00 p.m. on NBC.
MEET IBT NEWS FROM BELOW CHANNELS