'Clash of Clans' update: Things getting really weird as Supercell launches fourth teaser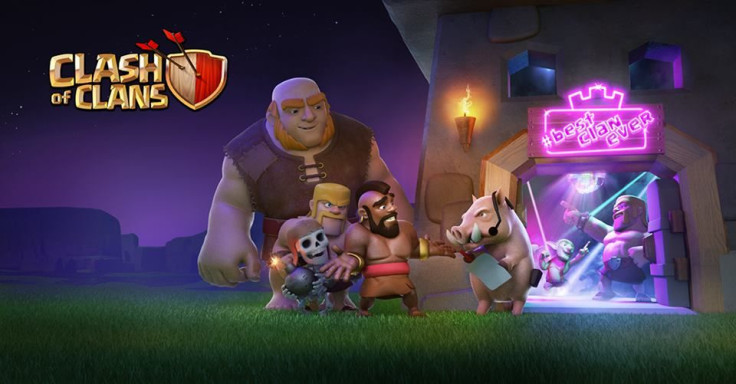 Supercell has released "Clash of Clans" "Captain's Log Day 4 - Losing My Mind" video teaser. While fans were expecting a big reveal, the developer chose to stay as muted as possible, just like the previous teasers.
Fans are now contemplating that this could be Supercell's way of trolling them. Some are laughing, while some are not taking it well. But one thing is for sure, a major "Clash of Clans" update is on the way. The teasers, well, could be Supercell's way of teasing around. Then what is their purpose? They surely are not bursting with content. The logical fan thinks this is exactly the purpose of teasers, not bombarding the viewer with content. Teasers are meant to tease and that's just about it.
Funny though, the latest teaser from the "Clash of Clans" stable, "Losing My Mind," is staying true to its name. Fans are losing their mind as they are not being able to quench their thirst for information on the massive update everybody is talking about. The teaser video shows Hog Rider singing about losing his mind because he has been in the water for quite a long time. However, there are also the adventurous ones who are sure that the teasers are masking important information that they are not being able to unveil.
It is really difficult to know the truth. While Supercell can go about taking the teaser thing seriously, it should now at least reveal when the update will be released, just to reduce the impatience of its fans. It's high time it does so. After all, "when you're on the water for too long, things get weird." These are the exact words used in a tweet by "Clash of Clans" when the latest teaser video was tweeted. Recent reports have suggested that the update may be released anytime between May 16-18.
A Supercell moderator has reportedly confirmed in an online forum that the development team is totally on track with the next update and that it will be released within the target window. Fans are expecting the next teaser on May 17, as the game's official website stated, after the third teaser release that three more teasers are on the way. It does not seem that fans can make out any head or tail of the situation. Hence, they must patiently wait. Stay tuned on IBT AU for more updates on "Clash of Clans."
Watch "Clash of Clans: Captain's Log Day 4 - Losing My Mind" here.
Source: YouTube/Clash of Clans
MEET IBT NEWS FROM BELOW CHANNELS