'Chicago Med' season 3 premiere spoilers: Dr Bekker blindsides Dr Rhodes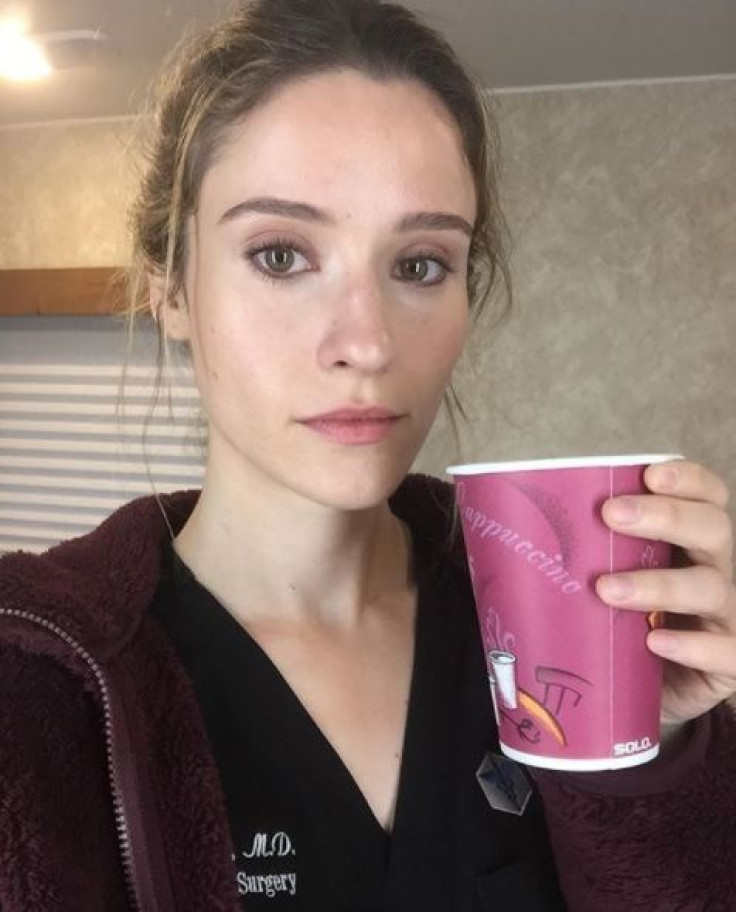 "Chicago Med" TV series, starring Nick Gehlfuss (Dr Will Halstead), Norma Kuhling (Dr Ava Bekker), Colin Donnell (Dr Connor Rhodes), Yaya DaCosta (April Sexton, RN), Torrey DeVitto (Dr Natalie Manning), Marlyne Barrett (Maggie), Oliver Platt (Dr Daniel Charles) and Brian Tee (Dr Ethan Choi, Chief Resident), will have its season 3 premiere titled "Speak Your Truth," which airs on Tuesday in the US. It will show a lot of memorable scenes including the aftermath of Dr. Charles' shooting and Dr Rhodes getting blindsided by Dr Bekker.
Spoiler alert: This article has additional 'Chicago Med' 2017 spoilers. Read on if you want to find out about 'Speak Your Truth.'
According to a CBS press release, "Chicago Med" season 3, episode 1 will feature the doctors of the hospital after the shooting of Dr. Charles by a deranged patient in the season 2 finale "Love Hurts." They will work on bringing justice to the perpetrator. However, they can't help but air out their opinions about it.
Meanwhile, Dr Rhodes will remain on edge after Robin (Mekia Cox), a brain tumor patient, is discharged from the rehabilitation center. He thinks that Robin's problems are not fully resolved. Plus, he will get blindsided by his colleague Dr Bekker.
Elsewhere, Dr Manning and Dr Halstead will work on a case that forces them to examine their love affairs. April and Dr Choi will try to navigate their new working relationship. As for Maggie, she will stick up for a patient.
'Speak Your Truth' stars
According to the Internet Movie Database (IMDb), the guest stars that will appear in this episode are Roland Buck III (Dr Noah Sexton), Demore Barnes (Marshall Matthews), Steve Bernstein (Charity Santa), Darren Elliot Fulsher (Pedestrian by Himself) and Casey Tutton (Nurse Monique). They will be joined by Russ Panzarella (Psychiatrist - uncredited), Enrique Luis Veguilla (Pedestrian - uncredited), Ashland Thomas (ED Doctor - uncredited), Philip Winchester, Kara Killmer, Eddie Jemison and Ato Essandoh. The rest of the "Chicago Med" cast such as Rachel DiPillo (Dr Sarah Reese) and S. Epatha Merkerson (Sharon Goodwin, Chief of Services) will also appear in "Speak Your Truth."
'Chicago Med' episodes: 'Nothing to Fear' and 'Trust Your Gut'
"Chicago Med 3" airs on Nine in Australia and in the US every Tuesday at 10-11 pm ET/PT on NBC. The episodes after the "Chicago Med" season 3 premiere are "Nothing to Fear" and "Trust Your Gut," which will air in the US on Nov. 28 and Dec. 5, respectively. "Nothing to Fear" was written by Joseph Sousa and Jeff Drayer. It was directed by Charles Carroll. Stay tuned for more "Chicago Med" spoilers and updates.
Watch 'Chicago Med' videos below from the medical drama's Facebook account:
MEET IBT NEWS FROM BELOW CHANNELS