A case of GSA: English woman starts sexual relationship with own son, denies it's incest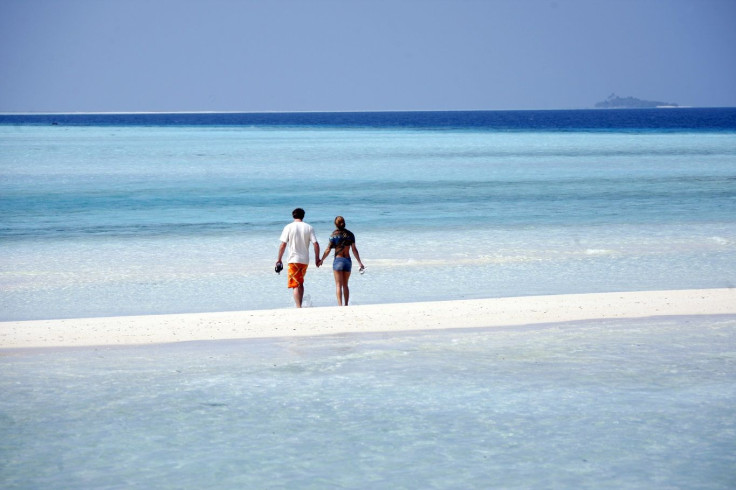 An English woman is in a sexual relationship with her biological son but denies that they are having an incestuous relationship. Ben Ford, 32, left his wife to be with 51-year-old Kim West, the woman who gave birth to him and gave him up for adoption.
The mother and son reunited when Ford, who was living in the US, sent his mother a letter in 2013. West gave him up for adoption a week after he was born. They began exchanging phone calls since then and agreed to meet at a hotel, their first meeting since the adoption. They shared their first kiss then.
Ford, who was married two years before meeting his mum, admitted that his feelings for his wife Victoria waned upon reconnecting with West, whom he started having sex with a number of times. He told Victoria that he was leaving her for his mother. Victoria was understandably upset.
With the help of another couple who were in a similar situation, they set up a new life in Michigan, US.
Their relationship falls into the category of incest, but West denied that it is so. Labelling their attraction as GSA, or Genetic Sexual Attraction, she told New Day (via the Mirror) that her love with her son is "a once and a lifetime chance" and she's not going to walk away from it.
"I know people will say we're disgusting, that we should be able to control our feelings, but when you're hit by a love so consuming you are willing to give up everything for it, you have to fight for it," she said.
West and Ford claimed their sex life is "incredible." They are planning to get married and have children together.
Genetic Sexual Attraction
As its name suggests, GSA is a type of sexual attraction experienced by close relatives, including a parent and his/her child, who met as adults. GSA refers to the sexual desire between related people after having been denied to form proper emotional bond, according to GSA Forums. Like in West and Ford's case, they parted when Ford was still an infant and only reunited when he was an adult.
The phrase is coined by adoption support founder Barbara Gonyo in the late '80s. Gonyo experienced GSA herself when she was reunited with her biological son.
While GSA cases appear shocking to many, they are not rare. Apparently, this occurs to up to 50 percent of all post-adoption reunions.
Other cases of GSA
In Germany in 2007, a brother and sister fought the country's incest law so they could continue their relationship freely. Patrick Stubing and his sister Susan had four children together. They grew up separately and only met years later. According to the Guardian, Patrick already served two years imprisonment for having incestuous relationship with his sister, while Susan was never jailed because she was tried as an adolescent.
The marriage of a pair of twins in England was annulled after they discovered their true relationship. The BBC reported in 2008 that the brother and sister were adopted by separate families as babies. When they met later in life, they felt instant attraction and soon got married without knowing they were twins.
A 72-year-old grandmother in the UK in 2010 fell in love with her own grandson, 26. Pearl Carter and Phil Bailey paid a surrogate mother to give birth to their child. Carter gave up her daughter for adoption when she was just 18 and unmarried. When his mother died from cancer, Bailey decided to find his grandmother. They felt instant sexual attraction when they first met, New Idea NZ reported.
Read: Brazilian Woman Finds Out on Radio Show That Her Husband is Actually Her Brother
MEET IBT NEWS FROM BELOW CHANNELS