'Captain America: Civil War' post credits scene involves Spider-Man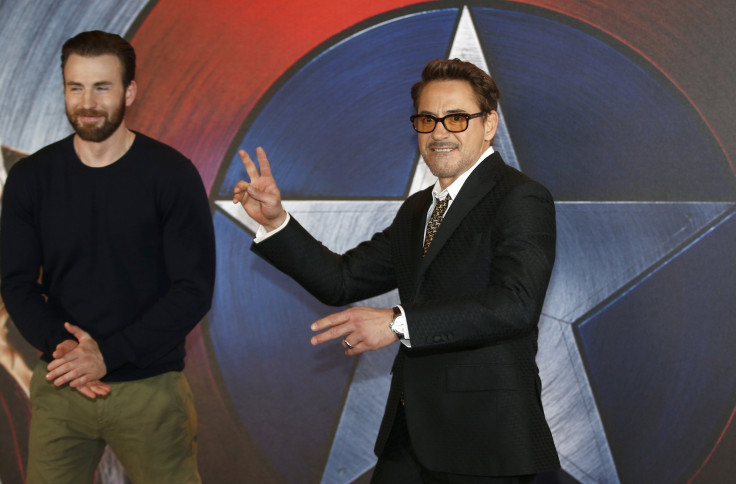 Details about the post credits scene in "Captain America: Civil War" have leaked online as the movie has been released. The scene reportedly shows Spider-Man having a conversation with his aunt and the scene teases future Marvel movies.
[Spoiler alert]
In the post credits scene Spider-Man (Tom Holland) will be seen playing around with his new suit that Tony Stark (Robert Downey Jr.) built for him, Comic Book Movie reports. While fiddling with his web-shooters a red beam starts to shine and he is forced to quickly hide it as Aunt May (Marisa Tomei) walks into his room.
Aunt May asks him about how he got a black eye and Peter admits that it was in a fight with a Steve from Brooklyn. The two also talk about Giant Man. After the conversation, Peter shines the red beam from his web-shooters at the ceiling; it reveals the classic Spider-Man logo from the comics.
The red beam teases that the new Peter Parker will go high tech as the beam may be some form of a computer interface. The logo eventually changes into a black screen and the words "Spider-Man will return" appear in it. The introduction of the character in "Captain America: Civil War" has been a highly anticipated feature of the movie and if the character gets positive reviews; more solo movies of Peter from Marvel are expected.
Apart from the post credits scene the movie also featured a mid-credits scene, Slash Film reports. The scene involves Steve Rogers (Chris Evans), The Winter Soldier (Sebastian Stan) and T'Challa (Chadwick Boseman). The scene teases the forthcoming "Black Panther" solo movie in which Boseman will be reprising his role.
The mid-credits scene in "Captain America: Civil War" also hints at the future of Bucky in the Marvel Cinematic Universe. The directors of the movie Anthony and Joe Russo will soon start work on the two part "Avengers: Infinity War" movies that they are directing.
MEET IBT NEWS FROM BELOW CHANNELS