Camilla won't be called queen when Prince Charles becomes king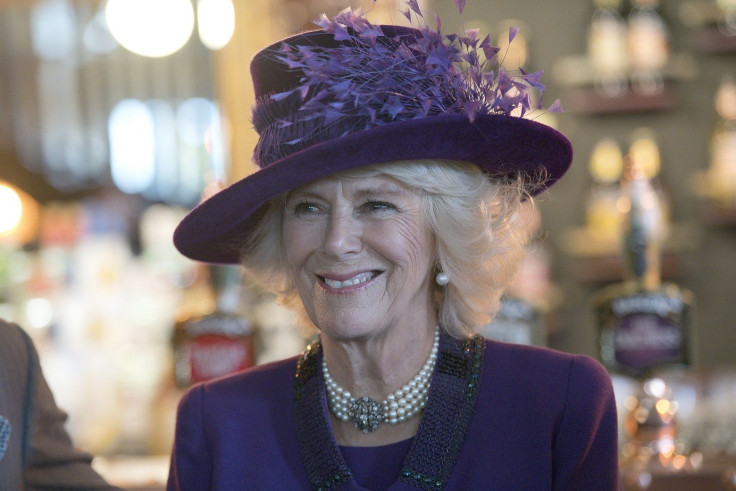 When Prince Charles becomes king, Camilla will not become queen; that is unless he makes it so. The Duchess of Cornwall has previously said she would not take on the title.
When she married Charles in 2005, Clarence House, the couple's official residence, announced that she would be known as the Princess Consort in the event of Charles' ascension to the throne. Her official title will be HRH The Princess Consort, much like Prince Philip is the prince consort to Queen Elizabeth II rather than a king.
"Mrs Parker Bowles will use the title HRH The Duchess of Cornwall after marriage," Clarence House said during Charles and Camilla's wedding announcement in 2005. "It is intended that Mrs Parker Bowles should use the title HRH The Princess Consort when the Prince of Wales accedes to The Throne."
The title of Queen is not an automatic right, but Charles will have the power to make her one. According to royal commentator Richard Fitzwilliam in December, the 69-year-old prince would be likely to give her the title because "every king has had a queen."
"Although the official line still is that the Duchess of Cornwall will be Princess Consort when Prince Charles ascends the throne, the choice is Charles' and he will make it within a day of the Queen's passing," he told Express.co.uk. "She is expected to be Queen as every king has had a queen."
It was also reported last year that Charles had started campaigning for Camilla to become his queen. Patrick Jephson, the former private secretary of the late Diana, Princess of Wales, claimed that Charles' advisers had crafted a campaign to boost Camilla's reputation.
According to several polls, the majority of Britain would not accept Camilla as their queen. Apparently, Camilla still can't shake her reputation as the villainess in the love story between Charles and Diana, his former wife. Camilla was still married to former British Army officer Andrew Parker Bowles when she and Charles started their affair. Charles himself was married to Diana as well.
As Diana's popularity soared, Camilla's suffered. Diana's divorce with Charles in 1996 and her subsequent death in 1997 exacerbated Camilla's reputation. Many people still think of her as the mistress who broke off Diana's fairytale romance with Charles.
When Camilla married Charles in 2005, she technically acquired the courtesy title of Princess of Wales. However, she does not use it because of its obvious association with Diana.
MEET IBT NEWS FROM BELOW CHANNELS