'Call of Duty Infinite Warfare' will bring back Terminal Bonus Map, demo shows gadgets and space fights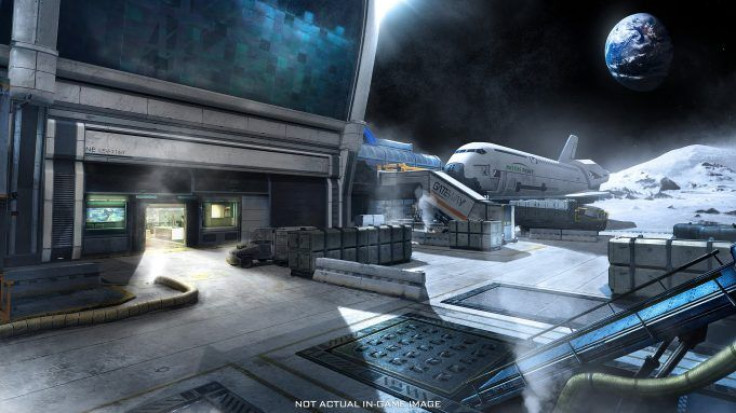 "Call of Duty Infinite Warfare" is bringing back a fan-favourite map alongside the preview of some gameplay scenes.
In a press release, Activision and Infinity Ward confirmed that the Terminal Bonus Map will be available in the game. This had been a fan-favourite multiplayer map first showcased in "Call of Duty Modern Warfare 2."
Infinity Ward has reimagined the map for "Call of Duty Infinite Warfare" to make sure that it matches the gameplay. The concept art of Terminal can be seen above.
"Now a shuttle port on the Moon, the breathtaking new environment will accommodate for new gameplay, whilst raising the bar visually," said the developer.
Preorders of "Call of Duty Infinite Warfare" will immediately include the Terminal map. The developer also enjoyed some attention at SDCC 2016, thanks to the release of a new gameplay for "Call of Duty Infinite Warfare. The footage, titled Black Sky, gives fans a glimpse of the gadgets, space fights and a long look at the single-player campaign.
In the footage, Infinity Ward also shared how the game is one borne out of passion, a game that the developer had always wanted to make. To make it the great game, Infinity Ward had focused on storytelling to provide a solid backbone to "Call of Duty Infinite Warfare."
There's a glimpse of the opening sequence in the almost 14-minute demo. It also introduces the main man, Lt. Reyes and his squad, who are tasked to fight back against the Settlement Defense Front following the attack. The main character also responds to the other characters with ample dialogue. It also features some pretty good effect, such as when the character gets near blasts or explosions.
Since Lt. Reyes and the team are firing shots one after the other, players can also enjoy seeing how different guns and weapons are used. In the middle part of the video, the main player tries what appears to be the hacking mod to take out a ship.
Best of all, the footage shows a sample of just what Infinity Ward has hinted about seamless transition between land and space battles. Without the loading screens, the action looks fluid and seamless.
"Call of Duty Infinite Warfare" will be out on the PC, PS4 and Xbox One on Nov. 4.
"Call of Duty Infinite Warfare" Black Sky trailer (Credit: YouTube/Call of Duty)
MEET IBT NEWS FROM BELOW CHANNELS