'Brooklyn Nine-Nine' season 4, episode 17 spoilers, recap: Jake throws a party on 'Cop-Con'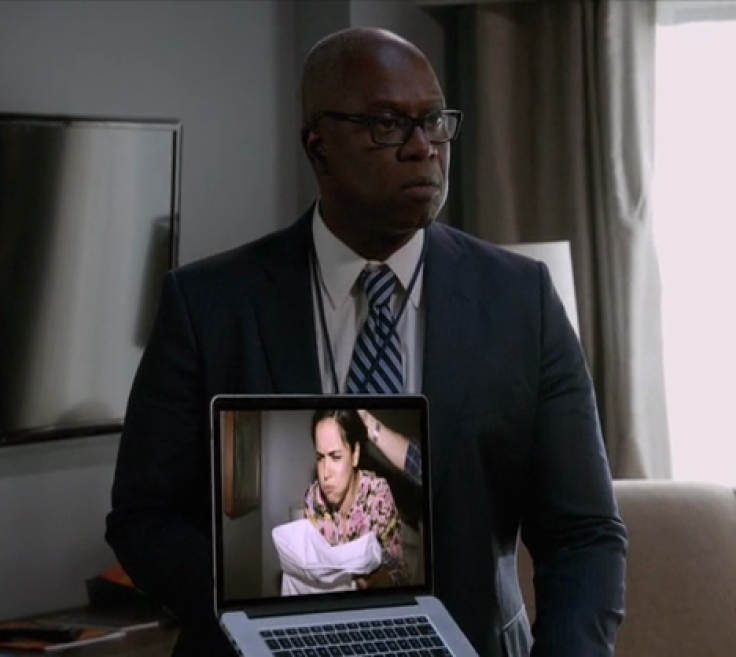 On "Brooklyn Nine-Nine" season 4 episode 17, Holt (Andre Braugher) instructs his officers to be on their best behaviour at the police convention. Meanwhile, Norman (Joel McKinnon Miller) meets a female version of himself on "Cop-Con."
Spoiler alert: This recap contains plot details about season 4 of "Brooklyn Nine-Nine." The fourth season premiered Sept. 20. The series is available for Australian viewers to watch on SBS every Wednesday at 8:00 p.m.
The squad is set to go the annual Cop-Con to blow off some steam after a rough year. Holt, however, tells his officers to behave at the event to protect the Nine-Nine's reputation. The captain is also running for a seat on the convention's board of directors to boost the precinct's credibility.
Upon arriving at Cop-Con, Norman meets Cindy (Audrey Wasilewski), a fellow officer who's apparently a female version of himself. Norman is awestruck and jumbles his words while he's talking to her. Amy (Melissa Fumero) and Gina (Chelsea Peretti) help him with Cindy by telling him what to say via an earpiece, but it backfires as Cindy is afraid of the new "confident" Norman. The next day, he goes and talks to her at the bar in his normal Scully way and they hit it off.
Despite the captain's instructions, Jake (Andy Samberg) insists on having a party. He throws one in his hotel room unbeknownst to Holt, who drops by in the middle of the party to ask Terry (Terry Crews) for some help with his presentation. Jake doesn't let him into the room and instead takes the captain's laptop, promising to give it to Terry.
The following morning, Holt asks for his laptop, but Jake finds out that it's lost. The squad takes some time before retrieving the laptop and returning it to the captain, and Rosa (Stephanie Beatriz) is forced to join Holt for a short exercise as a distraction despite her hangover. When Holt opens his presentation, all it shows is his squad's embarrassing pictures from the party the night before. The captain's long-time rival and co-candidate, Jeffrey Boucher (Andrew Daly), admits to the laptop's tampering.
Later, Jake apologises to Holt for the whole mess. But the captain says that the most upsetting part of the Cop-Con was not his failed bid, it was the fact that he didn't get to enjoy and party with his squad. His officers make up for it by joining him at the Thermometer Museum.
RELATED STORIES:
'Brooklyn Nine-Nine' season 4, episode 16 spoilers, recap: Terry deals with racial profiling on 'Moo Moo'
'Brooklyn Nine-Nine' season 4, episode 15 spoilers, recap: Jake and Charles go all out on 'The Last Ride'
'Brooklyn Nine-Nine' season 4, episode 14 spoilers, recap: Jake Peralta dies on 'Serve & Protect'
MEET IBT NEWS FROM BELOW CHANNELS