Book claims Prince Charles called Prince William and Kate Middleton's post-wedding photos 'tasteless'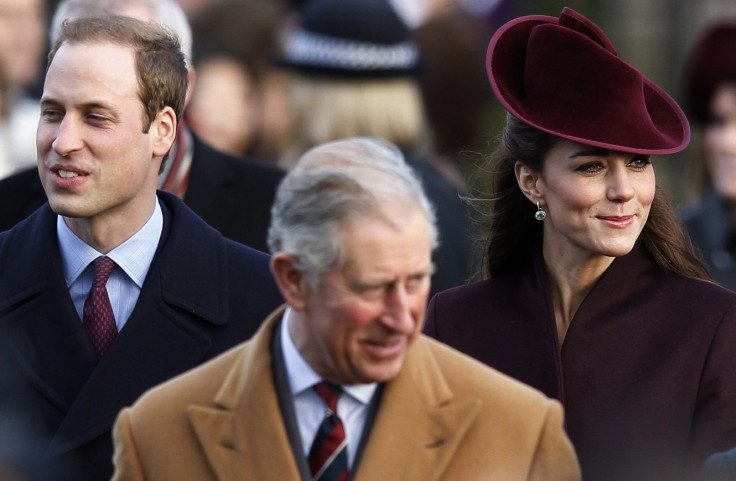 Prince Charles allegedly thought Prince William and Kate Middleton's photos in Canada were "tasteless." A new book claims the second in line to the British throne was "irked" upon seeing his son and his new wife's non-stop photo ops during their first official tour as a married couple. Queen Elizabeth, on the other hand, was supportive of their wedding.
In author Sally Bedell Smith's "Prince Charles: The Passions and Paradoxes of an Improbable Life," it is claimed that the Prince of Wales "wasn't pleased" with the Duke and Duchess of Cambridge and was apparently "more than a little irked" that the younger royals had so many photo ops from their 2011 North American tour.
It's not clear why Charles found the photos annoying, but William and Kate may be rest assured that many people didn't share the future king's sentiments. The couple made headlines during their trip, with the social media falling more in love with them as they go on about their public appearances.
Apparently, it's jealousy that had driven Charles to disprove the Duke and Duchess' photos. "Charles felt overshadowed by Diana and now it seems he feels overshadowed by their son. Some people may think he is jealous. I have always felt that as soon as William got married, Charles would feel sidelined," the author wrote (via AOL.com).
While William and Kate's marriage looks solid, the same cannot be said for Charles' marriage to his first wife, the late Princess Diana. According to Smith, Charles underwent 14 years of therapy to deal with her emotional outbursts. Diana, the mother of Princes William and Harry, apparently berated Charles about his former mistress, Camilla Parker Bowles, who is now Charles' wife.
The Queen supports William and Kate's wedding
Although Charles wasn't fond of the couple's post-wedding photos, William had his grandmother's support in his wedding. According to Smith, William and Kate originally had a wedding guest list of 700 names, none of whom they knew. The prince then approached the Queen about it, and Queen Elizabeth gave him her blessing to remove names.
"Get rid of it," she apparently told her grandson, referring to the guest list. "Start from your friends and then we'll add those we need to in due course. It's your day." That was probably why former British Prime Ministers Tony Blair and Gordon Brown weren't invited.
Jamie Lowther-Pinkerton, the Duke and Duchess' former principal private secretary, noted that William is "like his grandmother." According to her, the father of two looks at "the long game," getting on with his duty and just dedicating himself to doing the job. Queen Elizabeth apparently can see "continuity" with his grandson and granddaughter-in-law.
Smith's "Prince Charles: The Passions and Paradoxes of an Improbable Life" is a biography of the Queen's eldest son and heir. It was released April 4 and is available in both print and digital copies.
Read related:
The difference between Princess Diana and Kate Middleton
Kate Middleton boards commercial airline, shocks passengers, as she returns from first solo trip without Prince William
MEET IBT NEWS FROM BELOW CHANNELS