'The Blacklist' season 3 episode 20 recap: The team returns to work to search for Liz's killer in 'The Artax Network'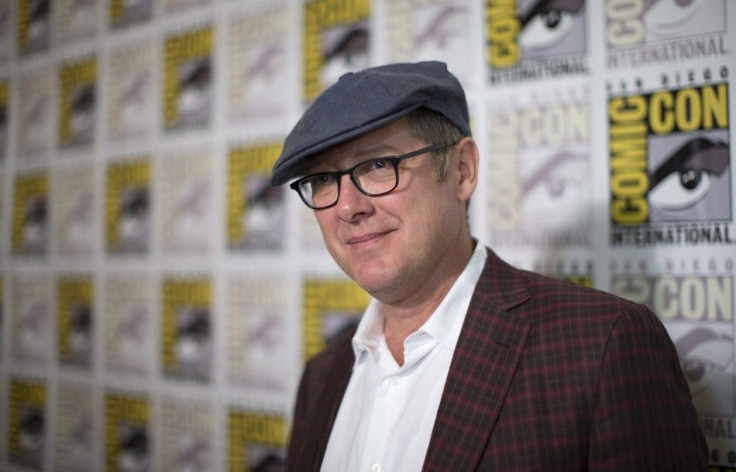 In Season 3 Episode 20 of "The Blacklist," the task force dealt with a mysterious group that uses a global satellite network, called the "Artax Network." They will ask Red (James Spader) for help in dealing with the new threat.
The episode started with the event immediately following Elizabeth's (Megan Boone) death. Tom Keen (Ryan Eggold) and Samar (Mozhan Marno) are preparing baby Agnes and they head to Liz's funeral. The team grieved together, with Harold Cooper (Harry Lennix) giving an emotional eulogy. Red was not at the event.
In the meantime, Red went to meet a man who was staying in a cabin in the woods and sadly told him that he lost his granddaughter. They had dinner together and Red shared the news that the man now has a great grandchild. Red also told the old man that he needed to stay there for a while and began rummaging through old items kept in the garage. The old man was not too happy about Red going through the things because these were all he had left from his daughter, Liz's mother.
After the funeral, Harold and the team get ready to look for the person responsible for Liz's death. Their only clue was the Artax Network, which they discovered in the house of a guy from Solomon's (Edi Gathegi) group. Aram (Amir Arison) tried his best to get more details about the network and how Keen was being monitored before. They get a lead that a financial consultant, Benjamin Stadler, was also being watched by the network.
Meanwhile, the team prepare to get Stadler, but when they arrived, a woman was trying to kidnap the financial consultant. The mystery woman managed to get away. Ressler and Samar return to the FBI, beaten up by the lady. The two proceeded to question Stadler and ask why Rowan (Krysten Ritter), the mystery woman, attempted to kidnap him.
The team subsequently asked for Red and Keen's help in solving the Artax Network.
Aram found that the network they discovered in Solomon's guy's house was operated by the Artax Network. There are about 71 abandoned space satellites that run the network and Aram was able to access on of these. When the team rushed to the address indicated by the satellite, there were men destroying the evidence. An explosion followed and everything was destroyed.
Tom followed Cynthia to get more information on how Rowan was released. He found her meeting with the same mystery woman seen in photos with Stadler.
The episode ended with Keen spending time with baby Agnes. The team showed him photos of the mystery woman and Tom replied that it was Liz's mother, Katarina.
Red also went to Aram and told him that it is time to return to work.
MEET IBT NEWS FROM BELOW CHANNELS