'Batman vs. Superman: Dawn of Justice': New picture shows a sad Bruce Wayne standing over rubble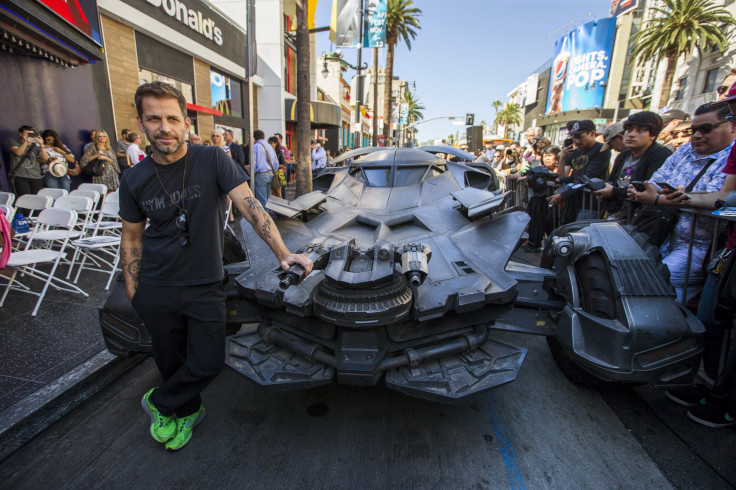 A new still of Bruce Wayne from "Batman vs. Superman: Dawn of Justice" has been released online. The picture shows a somber looking character standing over some building ruble.
Bruce (Ben Affleck) was unable to save some of the people from the Wayne Financials building, when it was destroyed during a fight between Superman (Henry Cavill) and General Zod (Michael Shannon). One of the trailers of the forthcoming movie shows Bruce managing to save a little girl and getting angry at Kal-El for the destruction.
Like us on Facebook
Credit: Twitter/ Batman v Superman
As the quote from Bruce in the post suggests, Bruce believes that the "war" was brought to earth by Superman and it is now his obligation to destroy the alien. Only Alfred (Jeremy Irons) appears to be against the idea.
The new picture of Bruce is not the first one to show him in a sad mood. Some of the earliest pictures of the character were of him with a similar expression. When director Zack Snyder first shared a picture of the character with the Batmobile back in May 2015; many of the fans started asking why the Caped Crusader looked so sad.
Twitter/ Zack Snyder
The reason why Bruce looks so sad in "Batman vs. Superman: Dawn of Justice" is because he lost some people who were "very close" to him when the Wayne Financials building came down. In an interview with Empire Magazine, the director revealed that some of the deceased were considered as "family" by Bruce, Batman-News reports.
The Caped Crusader is also concerned about the god-like powers of the Man of Steel. In the trailers Bruce can be seen arguing that even if there is a small chance that the alien is a threat; then he should be destroyed. Bruce is filled with so much anger and hate that it makes him paranoid about his antagonist in the movie.
Credit: Twitter/ Batman v Superman
"Batman vs. Superman: Dawn of Justice" is one of the most highly anticipated movies of the year. The movie will be released on March 24th in Australia and on March 25th in the US.
MEET IBT NEWS FROM BELOW CHANNELS