'Batman V Superman: Dawn of Justice' movie review: Caped Crusader dominates; Ben Affleck wins high praise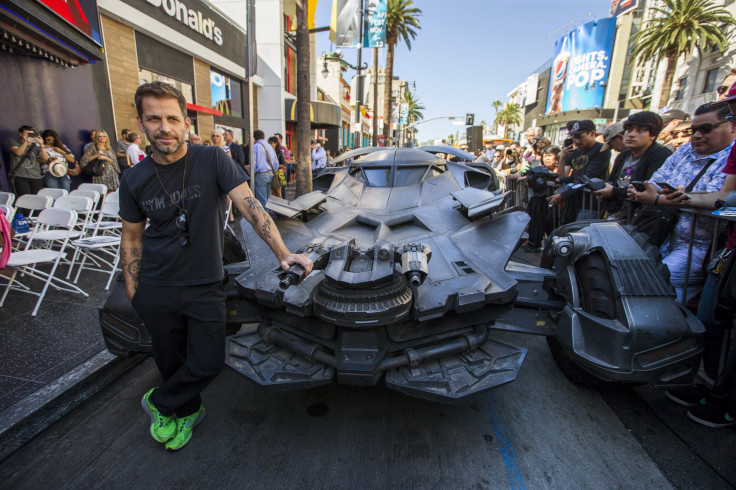 Zack Snyder appears to have succeeded in his version of the Caped Crusader in "Batman V Superman: Dawn of Justice." Early reviews of the movie heap rich praise on Ben Affleck and the character he portrays in the movie.
Snyder took a gamble by introducing an older, more worn out Dark Knight in his movie. The gamble may have paid off and according to Variety the Caped Crusader dominates the movie. The actor is said to have charismatic presence even when out of his superhero costume.
While many fans were concerned about the casting of Affleck, the actor is said to be "quite comfortable" in the role. Like most DC movies, this movie is also said to be dark. The death of Bruce Wayne's parents is featured early on and the first scene of the grown up Bruce is him trying to save the people in his building while Superman (Henry Cavill) battles General Zod (Michael Shannon).
The result of all these tragic events is a morally ambiguous Batman. The Caped Crusader is not only ready to kill people, but also goes to the extent of torturing them and brand them "like cattle," according to Empire Online.
While "Batman V Superman: Dawn of Justice" is said to have introduced a very interesting new Dark Knight, the fans will have to wait for a long time to see the main battle between the two superheroes. Initially, Affleck's character will be seen investigating a "mysterious underworld figure named White Portuguese," who is also being investigated by Wonder Woman (Gal Gadot).
The Man of Steel on the other hand has still not recovered from the events from the previous movie, when he is faced with another controversy. Several African villagers get killed when he tries to rescue Lois Lane (Amy Adams) from a terrorist interview that has gone wrong. The superhero will have to answer to Senator Finch (Holly Hunter), who is the head of a Congressional Committee set up to hear the case.
While the fans wait for the highly anticipated battle between the two superheroes, "Batman V Superman: Dawn of Justice" has been described as being a little "dull." The action sequences have been described as "CGI overkill." The movie also carries the burden of setting up the future DC movies.
Credit: YouTube/ Warner Bros. Pictures
MEET IBT NEWS FROM BELOW CHANNELS