'AXL': A story about a boy and his pet, with a twist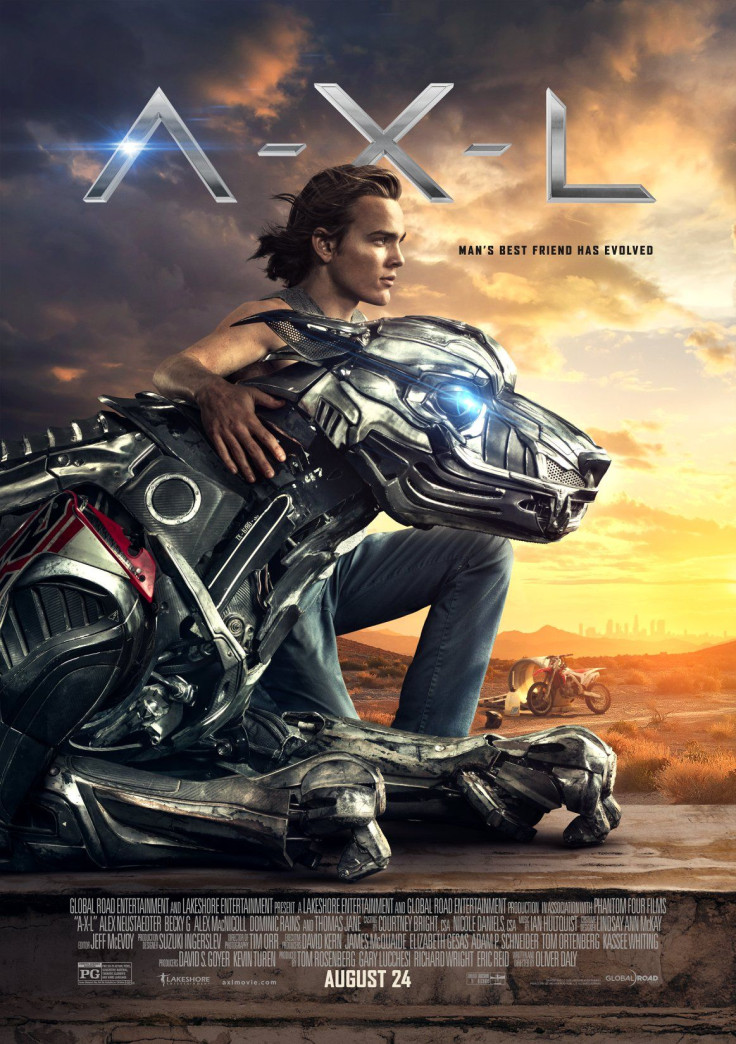 The genre of a boy and his pet dog has many movies, but a new one titled "AXL" comes with an interesting twist. A trailer of the upcoming film released online [see below] shows the dog to be an advanced robot with some very advanced artificial intelligence.
The movie aspires to follow the footsteps of "Short Circuit" and "Flight of the Navigator." The plot follows a down-on-his luck teenage bike rider Miles (Alex Neustaedter), who finds an advanced robot dog. The dog has been created by scientists specifically for the military, but they appear to have lost it somehow.
Things become interesting after Miles pairs up with the dog, after essentially saving it. The dog is trapped underneath the debris of a building, and is preparing to self destruct. By giving his fingerprint, Miles becomes the owner of the robot dog, and the scientists are worried about the future of the project.
The robot dog comes with some cool gadgets that allow it do things like jump really high, and it has onboard weapons systems to neutralise potential threats. Still the dog does most of the things that a typical pet does, so watching the bonding of the boy with his dog should be fun to watch.
The scientists and the military will come for their project, but Miles knows what's at stake; so he will fight back. Will the hero and his pet be able to fight off the drones sent by the military?
Apart from all the action there is also some romance. Miles will enlist the help of his smart, resourceful crush Sara (Becky G.) in order to find a way to save his dog from being captured.
"AXL" has been directed by Oliver Daly. The film will be released on Aug. 24 in the US and on Aug. 17 in South Africa.
Credit: Global Road Entertainment
MEET IBT NEWS FROM BELOW CHANNELS