'Avengers: Infinity War' spoilers: Team Cap stays undercover in Scotland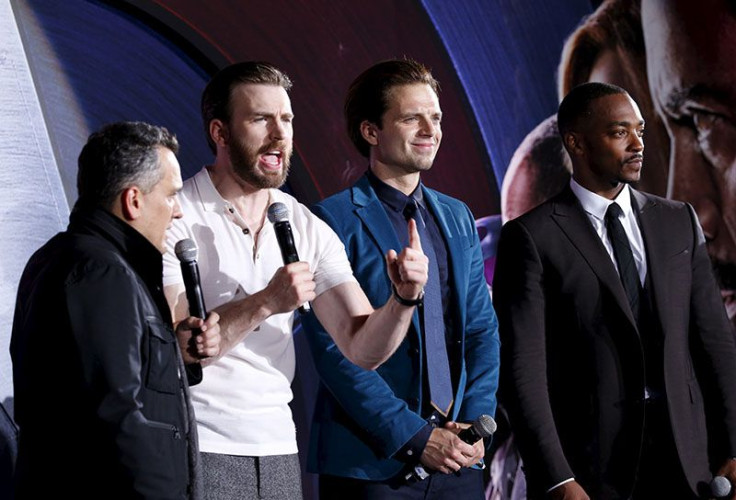 As the Marvel Cinematic Universe (MCU) continues to plough forward with releases left and right ("Guardians of the Galaxy Vol. 2" this month, "Spider-Man: Homecoming" in July and "Thor: Ragnarok" in October), fans eagerly anticipate the build up that ultimately leads to "Avengers: Infinity War." Some of the film's stars have already begun shooting, and most recently, some members of the Avengers — specifically those identifying with Captain America's side from "Civil War" — were recently spotted in Edinburgh, Scotland to begin their own rounds of filming. In particular, Chris Evans (who has portrayed Steve Rogers a.k.a. Captain America since the first solo film for the character in 2011) and Anthony Mackie (a.k.a. Sam Wilson, The Falcon) were present for shooting, though not necessarily together.
Mackie recently shared via Twitter that he wrapped up work in Scotland for "Infinity War." Simultaneously, The Scottish Sun reports that Evans has just landed in Edinburgh to begin shooting for the film. Considering the time frame, it seems that Mackie and Evans did not share any scenes together, though there is the possibility that their separate scenes might overlap in the final product of the film. Despite Falcon leaving just as Captain America arrived, there have been speculations that Scotland — or what it may represent in the upcoming movie — may be Team Cap's hideout following the events of "Civil War."
As some fans may recall, 2016's "Captain America: Civil War" ended with Steve breaking his comrades free from imprisonment, consequently having them on the run from Tony Stark (Robert Downey Jr.) and the authorities that put them behind bars. While previous leaks from "Infinity War" have shown Vision (portrayed by Paul Bettany) and Wanda Maximoff (portrayed by Elizabeth Olsen) together on set, other members from Team Cap (Bucky Barnes, Ant-Man and Hawkeye) and their Hollywood counterparts (Sebastian Stan, Paul Rudd and Jeremy Renner, respectively) have yet to be spotted in the area for shooting.
Seeing as the film is still in its early stages of production, rumours and theories on what may take place in the movie's plot have continued to circulate the Marvel community. What may lie ahead for the MCU is still clouded with a veil of the unknown, as it was previously reported that Marvel may turn things around after "Avengers 4."
"We have an idea [of what the MCU looks like post-Infinity War]," Marvel Studios president Kevin Feige told Collider, "and it's gonna be very, very different." How "Avengers: Infinity War" will change the pace for the MCU is still unknown, but Marvel has already begun setting the stage for a new roster of characters, including Black Panther (Chadwick Boseman), Spider-Man (Tom Holland) and Captain Marvel (Brie Larson).
MEET IBT NEWS FROM BELOW CHANNELS