'Avengers: Infinity War' may see the return of Michael Rooker as Yondu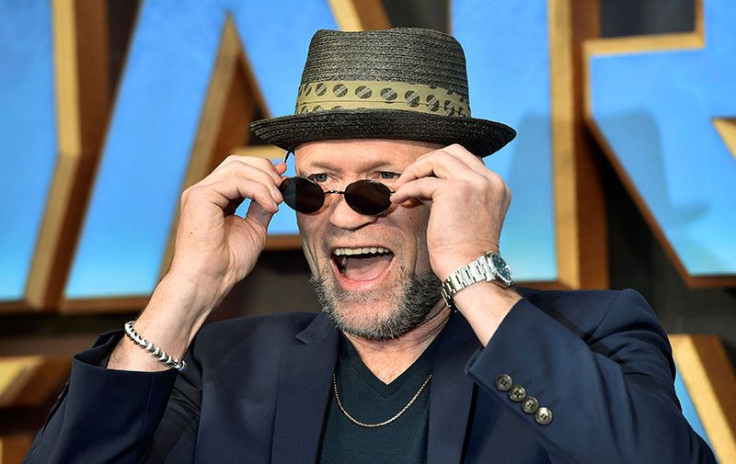 Michael Rooker, known for his role as Yondu Udonta in the "Guardians of the Galaxy" film franchise, last made his appearance in the Marvel Cinematic Universe (MCU) with the recent "Guardians of the Galaxy Vol. 2." Recent speculations, however, have now been suggesting that the actor may actually return as Yondu in the MCU — only this time, his appearance could be in 2018's "Avengers: Infinity War." Such implications have been reinforced by Rooker's posts on social media, specifically on Instagram where he posted photos of himself sporting an "Infinity War" hat. He previously made a stop at Atlanta with the aforementioned hat as well; seeing as Atlanta housed initial production for "Infinity War," many fans have perceived Rooker's posts as teases for his possible appearance in the upcoming "Avengers" film.
Additionally, Rooker even played coy when the aforementioned social media posts were brought up in an interview with Screen Rant. When asked if he was actually involved in "Infinity War," Rooker opted to dodge the question instead. This has only spurred fans to continue with their speculations, wondering if Rooker is merely toying with the possibility of an "Infinity War" appearance or if he is legitimately avoiding related inquiries due to the fact that he is actually part of the movie's cast.
Rooker first entered the MCU in the very first "Guardians" film back in 2014. His character, Yondu, is the leader of the Ravagers and previously acted as a paternal figure to protagonist Peter Quill/Star-Lord (portrayed by actor Chris Pratt). The actor was previously attached to AMC's "The Walking Dead" in which he portrayed Merle Dixon. However, upon learning that his stint on the show was soon coming to a close, Rooker ultimately fully committed to his role as Yondu.
In other "Guardians" news, it was recently reported that Gamora (portrayed by actress Zoe Saldana), will be having a more prominent role in the next "Guardians" movie. The significance of her role may even have something in to do with "Infinity War." This is because of the aforementioned film's connection to Thanos and his conflict with the Avengers themselves. Seeing as Gamora is Thanos' adopted daughter, the Avengers may enlist her help — as well as the assistance of the Guardians — to take down Thanos once and for all.
MEET IBT NEWS FROM BELOW CHANNELS