'Avengers: Infinity War' cast Chris Evans to make Broadway debut in 'Lobby Hero'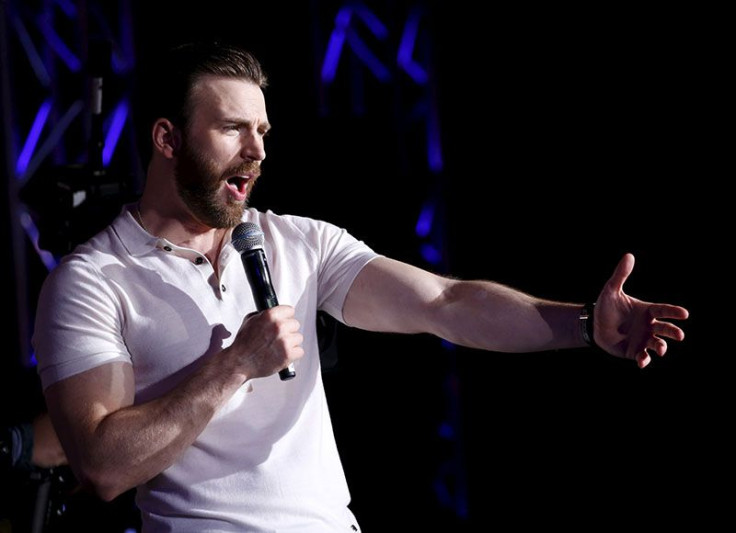 "Avengers: Infinity War" cast member Chris Evans, known in the Marvel Cinematic Universe as Steve Rogers/Captain America, will be making his Broadway debut in the upcoming production of "Lobby Hero." He will be starring alongside Michael Cera (who previously made his own Broadway debut in Kenneth Lonergan's "This Is Our Youth" opposite Kieran Culkin and Tavi Gevinson in 2014) in the play, which is set to reopen the newly renovated Helen Hayes Theatre.
Second Stage Theatre, a nonprofit theatre company, previously purchased the Helen Hayes Theatre in April 2015. As per Playbill, "Lobby Hero" will kick off Second Stage Theatre's inaugural Broadway season. Directing the production is Trip Cullman ("Six Degrees of Separation" and "Significant Other") and will begin its run in March 2018, according to Variety.
This adds another venture under the belt of the "Avengers: Infinity War" star. Besides his work with the Captain America mantle, Evans previously starred in this year's "Gifted" opposite Mckenna Grace. The film tells the story of seven-year-old Mary (Grace) who shows extraordinary intelligence and the custody battle that ensues between her uncle (Evans) and grandmother (portrayed by actress Lindsay Duncan).
Additionally, Evans has also dabbled behind the camera, having made his directorial debut in 2014's "Before We Go," which he also starred in. Having already wrapped up his "Captain America" film trilogy with 2016's "Captain America: Civil War," Evans' time is nearly up as the star-spangled superhero. He previously confirmed such sentiments at his appearance on "The Ellen Show," where he briefly touched on the topic of his appearances in the upcoming "Avengers" films.
"My contract is up," Evans said. "I have Avengers 3 and 4. We do Avengers 3 now; 4 is the latter part of the year. And then after that… that is the end of my contract."
Though there is still a possibility of contract extensions in the event of negotiations following the performance of the aforementioned films at the box office, such a prospect has yet to be confirmed. Marvel's plans beyond the casts' contracts remain unclear. Evans' new venture into Broadway further reinforces the idea of him wanting to branch out beyond his Marvel history, so "Avengers: Infinity War" and its subsequent sequel may possibly be the last fans will see of him as the beloved Captain America.
MEET IBT NEWS FROM BELOW CHANNELS