Australia's central bank succession in limelight: All eyes on deputy governor Phil Lowe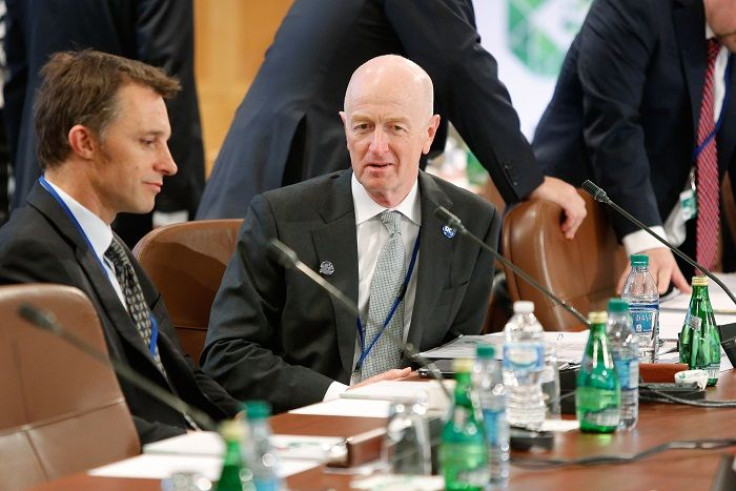 The retirement of Australian central bank Governor Glenn Stevens in September 2016 has set off speculations about his possible successor. It is generally believed that his deputy, Philip Lowe, will take the helm unless an outsider steps in, which will be a surprise.
"It's much more likely that Phil Lowe will succeed Glenn Stevens" now that Abbott is gone, said Saul Eslake, an independent economist. He added that there would have been some resentment in the coalition ranks against the RBA leadership, if Tony Abbott was there. That may have precluded Abbott from accepting Stevens' recommendation on his successor. However, that problem is over with Malcolm Turnbull taking over as PM, Bloomberg reported.
Observers say both PM Turnbull and Treasurer Scott Morrison are keen on adding more market-stability in the run-up to the election in 2016 and that they will not do anything to infuse instability. Rather, both are far-sighted to look beyond any short-term grievances.
Lowe, 54, has been hailed as an "exceptional" economist. He became deputy governor in 2012 and joined the RBA in 1980. He has a Ph.D from the Massachusetts Institute of Technology and also served at the Bank for International Settlements.
"He is an extraordinary brain with deep experience both here and offshore," said Bill Evans, chief economist at Westpac in Sydney.
Lowe does not mince his words when it comes to economic matters. He said in August that Australia needed to increase returns from its investment in new assets and that the problem is not about cutting regulations.
After the leadership change on Sept. 14, Lowe also commented that Australia needed "economic vision, a leadership that explains the great challenges and opportunities."
"The Australia of the future has to be a nation that is agile, that is innovative, that is creative, we cannot be defensive," he said.
No change in rates
Meanwhile, Australia's central bank continued to play safe by retaining the status quo of interest rates at a record low of two percent. It refrained from going for a further cut to avoid more downward pressure on the Australian dollar. The Reserve Bank of Australia made the last cut in cash rate in May and slashed 25 basis points to a historic low to spur economic growth.
The bank said on Oct. 5 that domestic growth is remaining below longer-term averages, but job-growth is strengthening and indications are that "moderate expansion" is taking place in the economy.
"At its meeting the board decided to leave the cash rate unchanged at 2 percent," central bank governor Glenn Stevens said in a statement.
For feedback/comments, contact the writer at feedback@ibtimes.com.au or let us know what you think below.
MEET IBT NEWS FROM BELOW CHANNELS