Australian Terrorist Mahmoud Abdullatif Dies in Syria While Fighting For Islamic State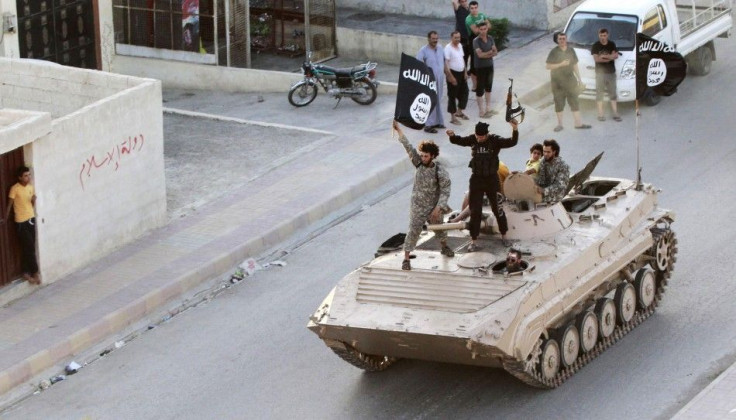 Australian terrorist Mahmoud Abdullatif has been killed in the Middle East. The 23-year-old was from Melbourne before he left the country to join Islamic State forces in Syria.
Abdullatif, whom news reports dubbed as a "bimbo" earlier for his love of fast food, partying, clubbing and attractive women; used to share regular photos on Facebook that showed him holding guns. The news of his death comes only a month after he reportedly got married to Zehra Dumann, an Australian-Turkish woman. Dumann apparently travelled from Melbourne to Syria to get married to Abdullatif. The marriage dowry for Dumann included a gun. It was Dumann who confirmed the death of her husband on Monday. She posted on Twitter that Abdullatif was in heaven. She said that her husband had "won the race" of going to heaven. She promised to meet him in heaven as she bid him farewell with the "heart of a green bird."
Abdullatif left Australia with Suhan Rahman and went to Syria. They met Sydney terrorist Mohamed Elomarand who posted photos posing with machine guns on social networking Web sites. Rahman earlier said that Abdullatif did not wish to get back to Australia. He apparently was not afraid to get killed while fighting for the Middle Eastern militant organisation he fought for. Noted terror expert Charles Listers also mentioned in a tweet that the Australian might have been killed in Syria.
Australia has not, however, confirmed the news on an official level. A spokesman for the Department of Foreign Affairs and Trade has said that it is nearly impossible to confirm the death of the Australian extremist. "The Australian Government's capacity to follow up reports of deaths in Syria or Iraq is extremely limited," The Sydney Morning Herald quotes the spokesman, "Due to the extremely dangerous security situation consular assistance is no longer available within Syria or Iraq." He also said that the reported death was a reminder how extremist groups like the Islamic State had been exploiting Australians who would only add to the suffering in the Middle East.
Abdullatif earlier told The Australian that he would give a "proper story" about what had made him go to Syria if was alive for a bit longer.
Contact the writer: s.mukhopadhyay@IBTimes.com.au
MEET IBT NEWS FROM BELOW CHANNELS