Australia on Islamic State War: British, Australian, Belgian leaders consider expanding operations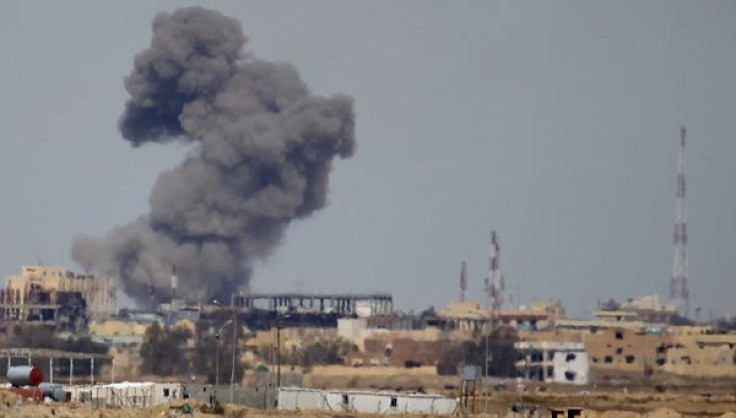 Former Prime Minister Tony Abbott confirmed that the Royal Australian Air Force combat mission over Syria has already started. The Federal Government also proclaimed on Wednesday that it will be expanding its bid against the Islamic State beyond Iraq and up to Syrian regions.

"Our planes are now striking at terrorist targets inside Syria as well as in Iraq too," the former prime minister said, via the ABC. According to the Department of Defence, two RAAF F/A-18 Hornets (air-to-air refuelling aircraft and an Early Warning and Control aircraft) joined forces during the mission. However, the government clarified that the aircrafts did not release weapons.

"Daesh controls a large amount of territory in eastern Syria that serves as a source of recruitment and oil revenues, and as a base from which it continues to launch attacks into Iraq," Abbott added.

"The Hornets [used in the mission] were also prepared for any short notice high-priority tasking which could include surveillance and weapons release."

In light of the air strikes in Syria, French lawmakers have begun weighing the merits of the "war". According to Japan Times, French legislators are discussing whether they should join the air campaign. The debate has also raised new questions regarding what U.S.-led bombing against IS has accomplished so far. The report highlighted how British, Australian and Belgian leaders continue to ponder if they should expand the ongoing air strikes. Prime Minister Manuel Valls said before the Parliament that France will be deciding "alone" on its goals. He also called the intervention in Syria an act of "self-defence".

The country has been linked to several deadly attacks by the terror group ISIS. Along with the discussion of launching and expanding air attacks are concerns about the influx of refugees. Officials noted that countries must be more decisive about what they should do next.

Contact the writer at feedback@ibtimes.com.au, or let us know what you think below.
MEET IBT NEWS FROM BELOW CHANNELS