Amy Schumer responds to Beyonce's 'Formation' parody backlash with a topless Instagram post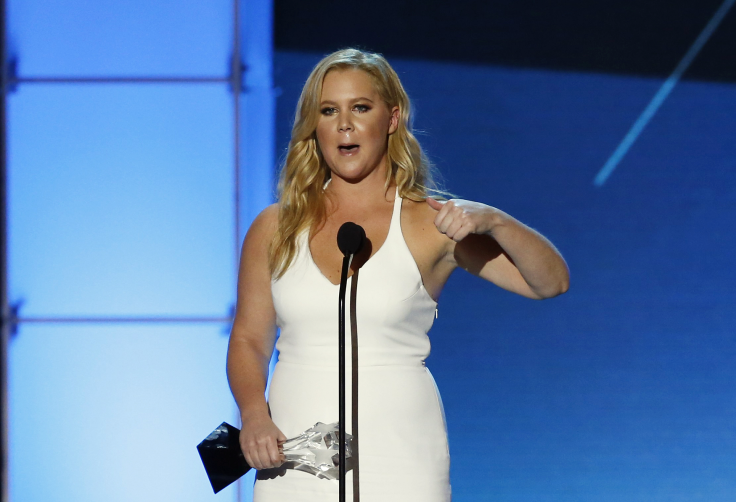 Amy Schumer posted on Monday her response on Instagram that addressed the backlash from Twitter users' criticisms.
Her video parody of Beyonce's "Formation" on Friday has outraged the Twittersphere. Schumer and veteran actress Goldie Hawn recreated the video that was viewed on Tidal, which is owned by Beyonce's husband, Jay Z. Wanda Sykes, Schumer's co-star on "Mother/Daughter," and Joan Cusack, who voiced Jesse in the "Toy Story" film franchise, also starred in the controversial video.
It features a montage of stars who dance and lip sync to Beyonce's empowerment song.
The backlash calls Schumer's parody as racist. Some Twitter users noted that the original video is about racial politics and police brutality. The outraged Twittersphere used the hashtag #AmySchumerGottaGoParty.
"Why this racist, ignorant, white feminist is never held accountable for anything problematic she says is beyond me," a Twitter user posted in her account.
In the video, Schumer and Hawn wear shirts that read Texas Bama, an excerpt of the song with the same title. Time pointed out that the message is racially complex term intended to use in a derogatory manner.
Despite the controversy, Schumer was able to respond to her critics on Instagram. Using Hillary Clinton's slogan Stronger Together, she posted a photo of herself lying topless in bed. "You know you that b---- when you cause all this conversation. Thanks for the exclusive release Tidal! We had so much fun making this tribute. All love and women inspiring each other," Schumer's Instagram caption.
Schumer also faced backlash on Oct. 16 in Tampa, Florida. An estimated 200 audience members walked out of her show when she poked fun at Donald Trump. She addressed the incident on Oct. 18 in New York City at her show but she only offered "sorry, not sorry."
James Corden and Stephen Colbert have also recreated one of Beyoncé's videos titled "Lemonade."
MEET IBT NEWS FROM BELOW CHANNELS