Amy Schumer doesn't care about losing an audience, speaks out against Donald Trump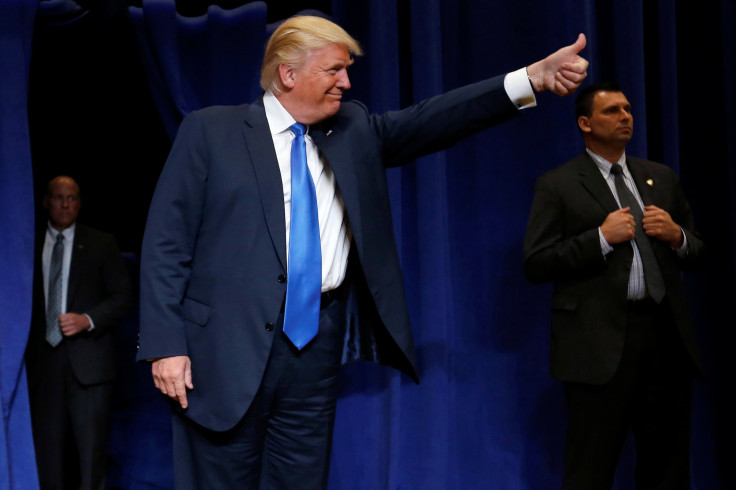 Political beliefs are a big dividing issue right now, especially with the US elections less than a month away. Amy Schumer knows this well as she lost a chunk of her Sunday audience after making a diss against US Republican presidential bet Donald Trump.
Schumer's stint at the Amalie Arena in Tampa, Florida, was historical. As Tampa Bay Times noted, the 35-year-old is the first woman in only a handful of comics who have headlined in the arena. She started by narrating her different sexual experiences in great detail before she spoke about her love life. She then effortlessly transitioned picking on a recent claim against Trump.
READ: Ex-PM Tony Abbott says Donald Trump's supporters are 'decent,' his policies are 'reasonable enough'
"You know what I love?" she said. "A famous guy that will just take me furniture shopping and just straight up grab my p----."
She also called out a Trump supporter from the audience and asked him to come on stage. Dave, an attorney and a RINO (Republican In Name Only), who had not voted for a Republican bet since Ronald Reagan, explained simply why Trump was his choice. He said he felt safer in casting a vote for the real estate mogul as opposed to Hillary Clinton.
"Do you get worried at all with how impulsive he is?" Schumer asked. "That he gets so fired up from 'Saturday Night Live' doing a skit on him? Do you worry he'll be impulsive and get us in a lot of f------ trouble we can't get out of?"
READ: US presidential elections: Donald Trump gets a new surrogate in former New York mayor Rudolph Giuliani
Her skit was risky and had offended the Trump supporters in her audience, who booed and left in the middle of the show. Nevertheless, Schumer admits she had a great time. "I loved the crowd and my show in Tampa last night!" she told People Magazine. "I want to thank the 8,400 people who stayed."
For Schumer, being vocal against Trump was partly a personal battle. When she was younger, the comedian was herself a victim of sexual assault and domestic abuse. It was only a matter of time until she voiced out her opinion on Trump, who has been constantly under attack for such actions.
MEET IBT NEWS FROM BELOW CHANNELS