US presidential elections: Donald Trump gets a new surrogate in former New York mayor Rudolph Giuliani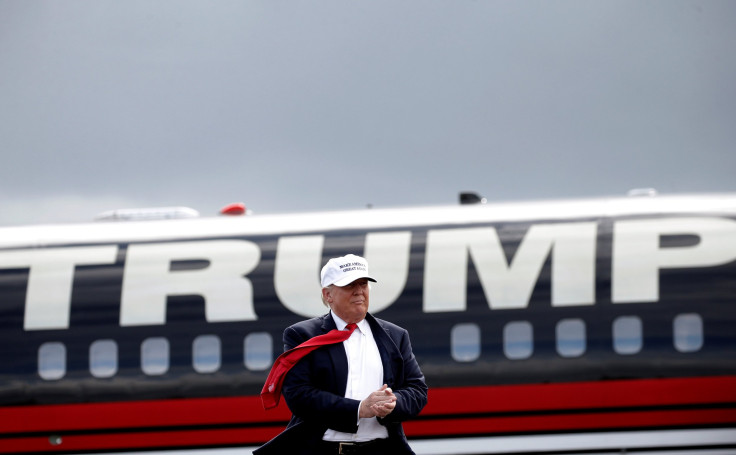 Donald Trump has added another member, former New York mayor Rudolph Giuliani, to his team of surrogates in his campaign for the US presidency. Giuliani firmly believes that the only way to change the current state of Washington is to elect the Republican candidate.
In an interview on CNN with Jake Tapper, Giuliani took on the issue of Trump's 2005 recording, on which he admitted to groping and kissing women because "when you're a star, they let you do it." While Giuliani admitted that Trump's statements described sexual assault, he also defended the same by saying it was in a man's nature to do so. "Men at times talk like that," he said matter-of-factly. "He who hasn't sinned, throw the first stone."
Tapper then pushed further, saying he himself could throw a stone. He argued never having been part of a conversation that applauded harassing women, let alone had been inside a women's locker room. "I am not justifying it. I believe it's wrong. I know he believes it's wrong," Giuliani responded. "I believe this is not the man we're talking about today."
READ: US presidential elections: Donald Trump accuses The Clintons of sexism, denies sexual molestation claims
It was the same in various interviews. Hosts of talk shows would point out that the recording was undoubtedly an admittance to sexual assault, to which Giuliani agreed. He instead would point the possible exaggeration, mention how it is in some men's nature to speak that way and would then wrap it up with an apology. Afterwhich, he would say that man is not the same as the one on his way to the White House.
READ: Former Miss Universe Alicia Machado reveals how Donald Trump humiliated her for gaining weight
This is coming as a surprise as Giuliani was once dubbed "America's Mayor" for his immediate action following 9/11. Time even named him "Man Of The Year."
Fred Siegel, Giuliani's former adviser and biographer, told USA Today that the former NY mayor is not doing well in this campaign. "I don't think he's helping himself,'' says Siegel. "His performance at the convention was so over the top. People I know who are pro-Rudy were stunned, scratching their heads. It was operatic.''
Whether or not Giuliani's tactic will work to the benefit or detriment of Trump's presidential campaign is unclear at this point. However, the US public is sure to hear more from him as the elections wrap up on Nov. 8.
MEET IBT NEWS FROM BELOW CHANNELS