AirAsia Flight QZ8501: Initial Investigations Find 'No Threats' In Cockpit Voice Recordings, Terrorism Ruled Out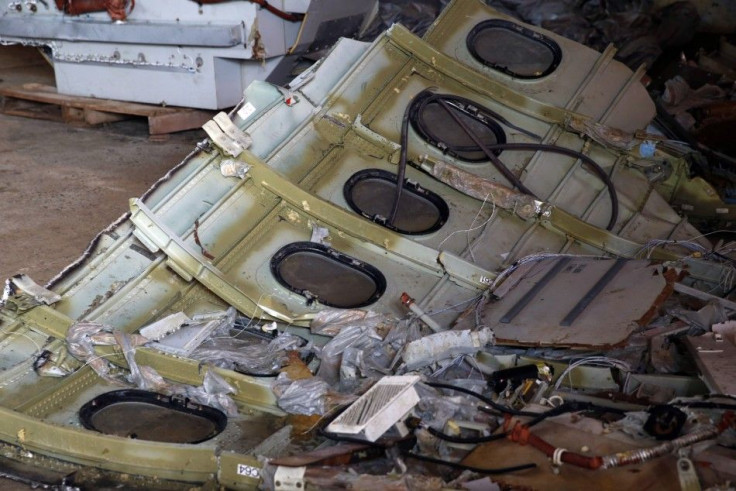 Indonesian investigators tasked to analyse the cockpit voice recorder (CVR) of AirAsia Flight QZ8501 said they found "no threats" in the voice recordings in the cockpit, ruling out terrorism as possible cause of its crash in the Java Sea in December 2014.
The CVR, along with the flight data recorder (FDR), was recovered from the crash site in the Java Sea last week. A team of 10 investigators at the National Transport Safety Committee had listened to its contents, looking for clues or actual sounds of gunfire or threats, even pilot suicide. But "so far, there's no sign of terrorist activity," Mardjono Siswosuwarno, the lead investigator in the probe, said Monday. The CVR contains information such as conversations among the pilot, co-pilot, crew and air traffic control, as well as the sounds in the cockpit and radio transmissions.
The last known communication from the Airbus A320-200 before it crashed was reportedly when the pilot requested a change of course to avoid bad weather. AirAsia Flight QZ8501, with 162 people on board, was flying from Surabaya, Indonesia bound for Singapore on Dec 28 when it went down.
Investigators said they had downloaded and listened to the complete recording of the CVR, but added only half had so far been transcribed.
"We didn't hear any voice of other persons other than the pilots," Nurcahyo Utomo, another investigator, told Reuters. "We didn't hear any sounds of gunfire or explosions. For the time being, based on that, we can eliminate the possibility of terrorism." Andreas Hananto, also an investigator, said information in the CVR indicated the pilot was busy with the handling of the plane. He noted the recording seemed to show the pilot was too busy attempting to regain control of the aircraft that's why he failed to send out a distress signal.
Hananto also stressed that information showed the absence of an explosion before the plane crashed into the Java Sea waters, effectively disputing a theory implied by the National Search and Rescue Agency last week. "From the (flight data recordings) so far, it's unlikely there was an explosion," Hananto said. "If there was, we would definitely know because certain parameters would show it. There are something like 1,200 parameters."
Hananto said the final minutes of the AirAsia flight were full of "sounds of machines and sounds of warnings." He noted they still need to filter them out to get a complete transcript of what was said in the cockpit. When asked when they would finish transcribing the material, Utomo replied they hope to finish the task "in a week." AirAsia Flight QZ8501 crashed around 40 minutes after take off.
Read more: Final Report Into Air Asia QZ8501 To Be Released A Year From Now
MEET IBT NEWS FROM BELOW CHANNELS