'Agent Carter' Season 2 episode 3 spoilers: Peggy lets off some steam while danger lurks [Watch Video]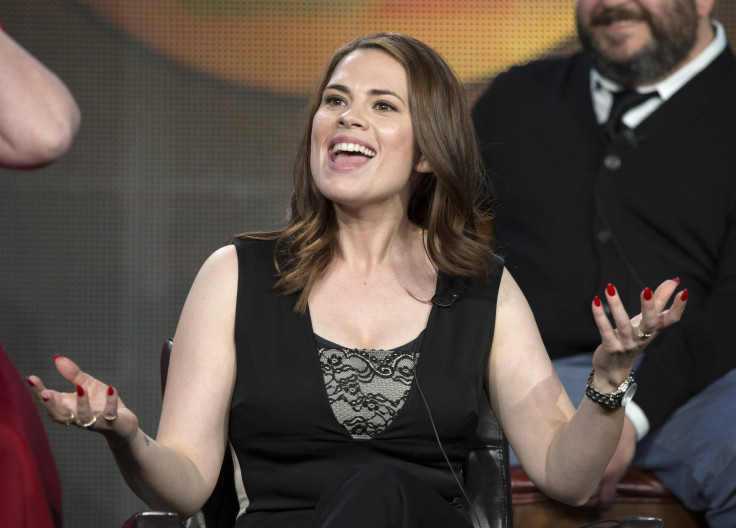 The first promo video of "Agent Carter" Season 2 episode 3 has been released online by Marvel. The video shows Peggy having a conversation with Jarvis. The video is titled " Peggy's New Sparring Partner" and shows that the protagonist will be in danger.
[Spoiler alert]
After Peggy (Hayley Atwell) finds out that Daniel Sousa (Enver Gjokaj) is dating someone else, she tried to cope with it. But, her inability to solve the case of Zero Matter and seeing the people she cares about risk their lives may be getting more difficult to handle.
The trailer of episode 3 shows her letting off some steam by boxing a punching bag. Edwin Jarvis (James D'Arcy) comes along to see if he can help her in her workout. But, after seeing how intensely she trains Jarvis decides to offer her help to hire a sparring partner, instead of sparring with her himself.
Peggy tells him that she prefers to spar alone and Jarvis retires for the night. While she is alone training, she gets attacked from behind by a masked man. The video does not reveal whether she is able to escape from her attacker.
The main villain in "Agent Carter" Season 2 is Madame Masque (Wynn Everett). In a recent interview with TV Line, Atwell revealed that the new villain is "a whole different kettle of fish." "What's interesting about her is she is this scientific genius and the mastermind behind certain things, and yet she is hidden by the incredibly public persona of being a Hollywood movie star." She said.
The actress said that here character has met her match in the new villain. "She knows that she absolutely cannot trust her and she must be working extra hard to catch up with Whitney and follow her clues," she teased.
Peggy is busy solving her new case in Los Angeles, but she will also have to deal with Dottie Underwood (Bridget Regan) in "Agent Carter" Season 2. Atwell praised her fellow cast member and said that Regan brings a lot of discipline to her character on the show.
Credit: YouTube/ Marvel Entertainment
MEET IBT NEWS FROM BELOW CHANNELS