40% Increase In Organic Traffic In Just 6 Months: Local Eateries Celebrate Revenue Milestones With Webomaze's Local SEO Strategies In Australia
* This is a contributed article and this content does not necessarily represent the views of IBTimes.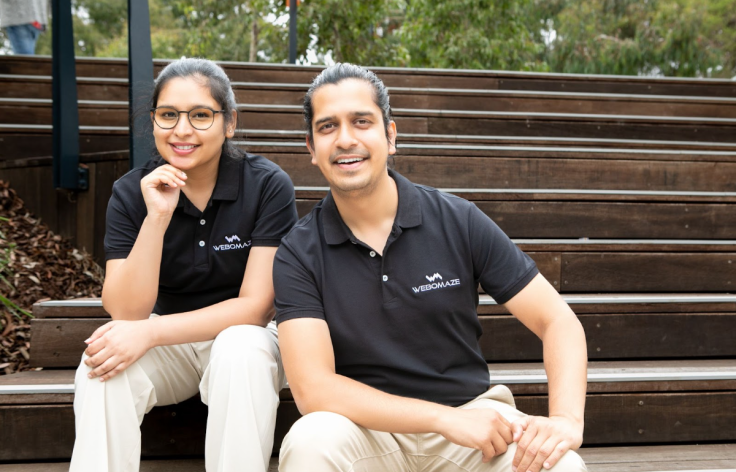 In a heartening turn of events in Australia, local eateries in various neighbourhoods across Canberra, Hobart, Melbourne and Sydney are rejoicing over a significant surge in revenue and a newfound online presence.
In May, restaurants experienced a remarkable 130% surge in revenue, while cafes witnessed a substantial 59% increase compared to last year.
After nearly two years of intermittent lockdowns, Australian restaurants, cafes and bars faced another challenge — the staffing shortages and declining patronage caused by the Omicron wave. This recent wave of cases had a devastating impact on their revenue streams. On top of that, local restaurants, bars and cafes often struggled with minimal online exposure, making it difficult for potential customers to discover them. These local businesses found it challenging to capture the attention of nearby residents and tourists in search of dining options.
Even competitors who invested in SEO after the lockdown enjoyed higher search rankings, diverting customers and market share away from these establishments.
In Sydney, some newly opened bars and cafes resorted to expensive advertising methods, straining their marketing budgets, which was not a viable option for many local eateries.
Webomaze's Local SEO approach has proven to be transformative for many local eateries, helping them overcome the challenges posed by a competitive culinary landscape and a rapidly evolving digital marketplace. We explore some captivating case studies that highlight the remarkable journey of these local businesses.
A Remarkable 40% Traffic Increase
Located in the bustling city of Melbourne, a local eatery has always served delectable dishes to its loyal customers. However, reaching a broader audience was an uphill battle, especially after reopening. The SEO experts at Webomaze stepped in with a tailored Local SEO strategy, optimising the eatery's online presence.
Within six months, website organic traffic increased by 40%, and their Google Business Profile listing attracted over 200 five-star reviews. The surge in online visibility translated into a substantial increase in revenue, propelling the restaurant to new heights.
Attracting Diners from Distant Suburbs
In the heart of Sydney, a cosy Italian restaurant faced fierce competition from nearby dining establishments. Despite their exceptional cuisine, attracting customers from outside their immediate neighbourhood was quite challenging. Webomaze's experts crafted a Local SEO strategy that included local keyword optimisation, online reputation management and social media engagement.
The impact was significant. Reservations from new customers residing in distant suburbs increased by 25%. Their social media presence flourished, and their online ratings soared, making them a top choice for Italian cuisine in Sydney. The restaurant's remarkable turnaround garnered praise from patrons and the local culinary scene. The founders expressed their gratitude, saying, "With Webomaze's guidance, we've not only expanded our customer base but also forged stronger connections with our community. Our restaurant is now a true Italian haven in the heart of Sydney."
Webomaze: Empowering Local Eateries
"It is crucial for us to maintain effective communication with our clients regarding priority areas, ensuring that we have a comprehensive understanding of both search demand and supply," said Vinika Garg, co-founder and COO of Webomaze
These real-life success stories underscore Webomaze's proficiency in Local SEO. Its commitment to tailoring strategies to the unique needs of local eateries consistently delivers exceptional results. By harnessing the power of local search optimisation, Webomaze empowers small and medium-sized businesses in the food industry to thrive by attracting more patrons and strengthening their ties with their communities.
"Success in business is not just about achieving your goals; it's about empowering others to achieve theirs," remarked Ravi Sharma, co-founder and CEO of Webomaze.
Local eateries are more than just places to dine; they are the lifeblood of neighbourhoods. Through Webomaze's Local SEO strategies, these establishments have celebrated remarkable revenue milestones and solidified their presence in the digital age. They ensure that their culinary delights continue to captivate the taste buds of people near and far.
MEET IBT NEWS FROM BELOW CHANNELS