2017 Macan Porsche lifts the curtain for new four-cylinder SUV coming in June, headed for NY International Auto Show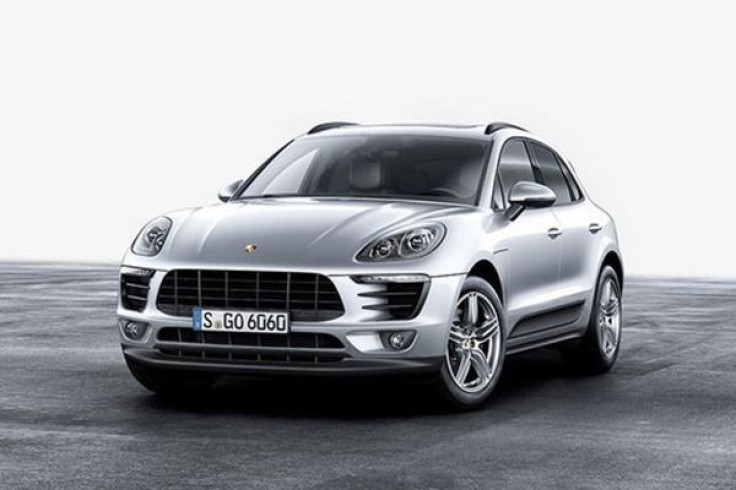 Porsche is pushing the 2017 Macan on a new level, even with only four cylinders to its make. This is thanks to the turbocharged 2.0 litre engine under the hood, a tailorfit feature for the car alone.
When on the road, it can go from flat zero to 100 km/h in 6.7 seconds, as well as reach a top speed of 229km/h, IBN Live reported. With its dual-clutch transmission, the power is maneuvered by the seven-speed paddle clutch. For control purposes, the 2017 Macan Porsche also boasts the traction management control system to avoid icy slip-ups on the road.
Like us on Facebook
The 2017 Macan Porsche is also part of the company's lineup in the upcoming New York International Auto Show. Joining the Macan are two other cars, the Porsche 911 R, boasting 500 horsepower engine in the rear and the 718 Boxster, which has a 2.0 litre engine for 300 horsepower. It also has a 718 Boxster S version, which can push up the horsepower to 350, Autoblog reported.
As for the Macan, the line will debut with a sporty look and turbocharged 2.0 litre inline four-cylinder engine. A total of four Macan models will be available, which is part of the expansion plan of Porsche for its compact SUVs. Apart from the Macan S and Macan Turbo, there is now the Macan GTS models, with the touted engine. The source stated that this make allows it to be the sports car entry for the SUV segment.
Fuel efficiency is also a kicker feature for the new 2017 Macan. Compared to the Macan S, the new drive has up to 18 percent improved fuel consumption.
The 2017 Macan Porsche will be available come June. Its price tag is at a more modest range of 55,669 euros (approx. AU$83,000) given that it can compete with other cars that are far more expensive due to their six-cylinder engine feature.
The 2017 Macan Porsche trailer (Credit: YouTube/2017 Future Cars)
MEET IBT NEWS FROM BELOW CHANNELS