'13 Reasons Why' season 2: Here is what to expect from the story of Hannah Baker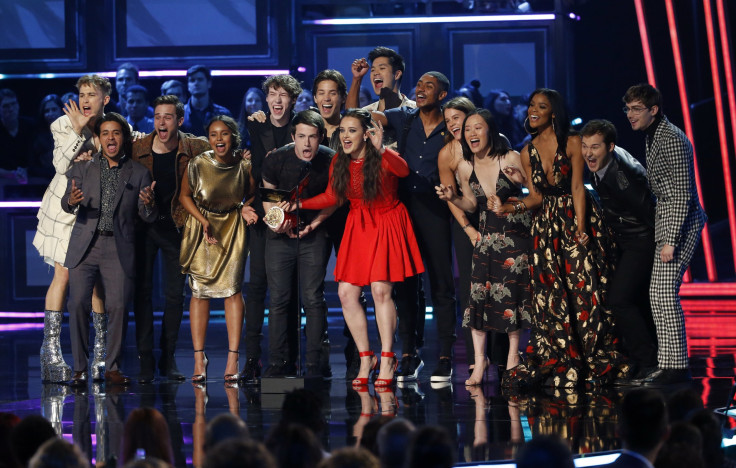 Netflix's teen drama "13 Reasons Why" has been officially renewed for a second season. The first season, which tells the aftermath of the suicide of high school girl Hannah Baker, played by Aussie actress Katherine Langford, has left plenty of untold stories. Here is what to expect in the future.
Season 1, based on Jay Asher's young adult novel of the same name, shows Hannah facing issues in her college life: bullying, slut-shaming, rape, harassment and peer pressure. Her suicide may have been the end of her problems, but it was the start for her friends. This, aftert she leaves behind a series of 13 audio tapes chronicling 13 reasons she ended her life.
Season 1 of "13 Reasons Why" ended with everyone knowing about Hannah's tapes and realising that they all wronged her as friends. But there were many unfinished stories in the last episode. "Hannah's story isn't over — she has parents who still don't have the complete story. There's a rapist who hasn't been brought to justice, and there's a living survivor of that rapist who is just beginning her journey of recovery," series creator Brian Yorkey told The Los Angeles Times before the show was renewed by Netflix.
"If we left these 13 episodes out in the world with [the rapist] not being brought to justice … it'd be incredibly dissatisfying to me," Yorkey added, referring to Bryce Walker's character, who raped both Hannah and her friend Jessica. In the last episode, Clay Jensen records Walker's confession on one of the audio tapes and hands it over to the school counsellor for action.
Season 2 may show justice delivered to the victims. It may also tackle alternative stories, like what happened to Alex after he shoots himself in the head and is still in critical condition in the hospital. The last episode also shows Justin Foley walking to an unknown place after Jessica breaks up with him. He earlier confessed to Jessica that he felt like ending his life.
The series also ended with a lawsuit filed by Hannah's parents against the school. The proceedings were still ongoing in the finale, which ended with the mother and father getting hold of the audio tapes through Toni. The next season may show the damage the school might have to pay for after Hannah's tapes are released. "13 Reasons Why" season 2 will stream on Netflix in 2017.
MEET IBT NEWS FROM BELOW CHANNELS