'Zoo' Season 3 episode 3 spoilers: Clementine and Jamie perform surgery on Mitch in 'Ten Years Gone' [VIDEO]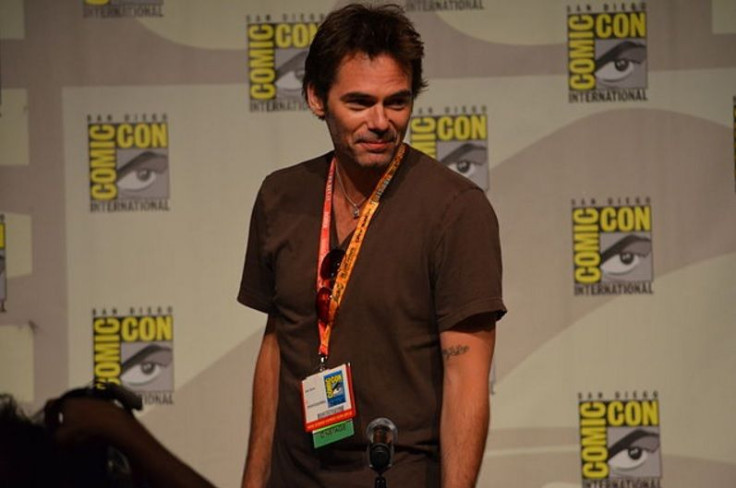 "Zoo" TV series, starring Nonso Anozie as Abraham Kenyatta, Alyssa Diaz as Dariela Marzan, James Wolk as Jackson Oz, Billy Burke as Dr. Mitch Morgan, Josh Salatin as Logan, Kristen Connolly as Jamie Campbell and Gracie Dzienny as Clementine Lewis, will have a new episode titled "Ten Years Gone," which airs on CBS on July 13. It will show Jamie and Clementine performing surgery on Mitch. Read on to learn more about it.
Spoiler alert: This update contains more 'Zoo' spoilers. Read on only if you want to know more about what happens in 'Ten Years Gone.'
According to a press release from CBS, "Zoo" Season 3, episode 3 will feature a risky surgery performed by Jamie and Clementine to help Mitch. Meanwhile, Dariela and Abraham are considering striking a deal with Reiden Global for their own reasons. This episode was directed by Ed Ornelas. It was written by Shintaro Shimosawa and Jay Faerber.
'Ten Years Gone' guest stars
The guest stars that will appear in this episode include Robert Lawrenson (Jonah), Sophina Brown (Leanne Ducovney), Jesse Muhoozi (Isaac Kenyatta), Athena Karkanis (Abigail), Hilary Jardine (Tessa Williams), Orlando Lucas (Gus Miller) and Aadila Dosani (Olivia Miller). They will be joined by other actors and actresses such as Arran Henn (News Anchor), Danny Dworkis (Reiden Driver), Ivan Reggie Brown (Reiden Security), Matthew Mandzij (Malcolm Miller), Ryan Jefferson Booth (Soldier #1) and Jason Cermak (Sgt. Mansdale).
'Zoo' episodes: 'Diaspora,' 'Welcome to the Terra Dome' and 'Drop it Like it's Hot'
The episode before "Ten Years Gone" is "Diaspora," which airs on Thursday, July 6. It will show Logan and Jackson figuring out a link between the attacks of the hybrids in New York and Portland, Oregon. Meanwhile Abraham's research about the humans' sterility threatens to endanger his own family. As for Mitch, he will be questioned by an adult Clementine. The episode was written by Nick Parker and Bryan Oh. Michael Katleman directed it.
Burke talked about being brought back from the dead in an exclusive interview with CBS. He revealed that he knew Mitch would survive the sacrifice he made during the "Zoo" Season 2 Finale episode titled "Clementine" (air date: Sept. 26, 2016).
"It was the idea of a 10-year jump ahead that was more of an eyebrow raiser for all of us," Burke told CBS. "Mitch getting eaten alive by hybrid razorbacks but somehow surviving seemed like an easy thing to pull off in comparison."
"Zoo" airs on the CBS TV Network at 10-11 pm ET/PT every Thursday. The next episodes after "Ten Years Gone" are "Welcome to the Terra Dome," which will air on July 20 and "Drop it Like it's Hot" which airs on July 27.
Watch the "Zoo" Season 3 video from the show's official Facebook (FB) page:
In case you missed it (ICYMI), read this:
'Zoo' Season 3 episode 2 spoilers: Mitch is questioned by a strange woman in 'Diaspora'
'Zoo' Season 3 premiere spoilers: The hybrids threaten mankind in 'No Place Like Home' [VIDEOS] ​
MEET IBT NEWS FROM BELOW CHANNELS