Xbox One S sales heading to 1000%, Xbox One previous target sales revealed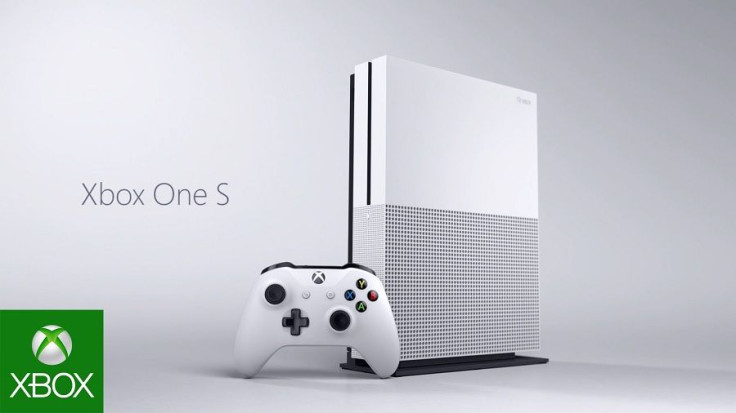 The time of the Xbox One may be here, thanks to its slimmer model, Xbox One S.
In a new report from MCV, the Xbox One S has already jumped as high as 989 percent in terms of sales on a week-on-week record. Since the week of Sept. 24, the Xbox One S had reportedly held over 70 percent of the hardware share of the market, which is pegged to be a 76 percent improvement year-on-year.
Compared the launch of Sony's own slimmer PS4, the comparisons in terms of sales for the consoles' launch weeks saw Microsoft ahead as much as three times the sales. Of course, there's still the PS4 Pro to look forward to in November, and that is supposed to be the better hardware than the PS4 Slim. But the margin hat the Xbox One S has already set should be lauded just as well.
"It's great to see how popular both the Xbox One S and the FIFA 17 Xbox One S consoles are with fans," aid Xbox's Harvey Eagle to MCV. "4K video streaming and 4K UHD Blu-ray have been extremely well-received and we believe there is no better value right now for those looking to upgrade their console."
Microsoft may have found a sweet spot in terms of its newest console. And this may be a big departure from the previous strategy, which, as Xbox boss Phil Spencer revealed, seems impossible. According to an interview with Stevivor, Spencer stated that the goal had been a whopping 200 million target sales for the Xbox One.
"We've never seen a console sell that many units. The biggest individual console, the PS2, did 120 million or something like that. The approach the team took was people are moving to OTT Video Services [over-the-top, like Netflix and Stan] and television's getting disrupted," said Spencer to Stevivor.
"And if we could build a console that could be at the center of this transition and really embraced not only people playing video games, but also people with the changing habits in television, you really take the console market and the gaming market and you expand it potentially."
Back then, this strategy had been the resounding Xbox One for the living room approach, which had aimed to go beyond gaming, thus the addition of the Kinect bundle. While the idea wasn't a bad one, Spencer did change the Xbox One's tune to focus on gaming.
It seems that this approach is the better one. Considering the figures for the Xbox One S, going back to games may be the lifeblood of the console after all.
MEET IBT NEWS FROM BELOW CHANNELS