Xbox One 'Quantum Break' bundle, Windows 10 launch and freebies revealed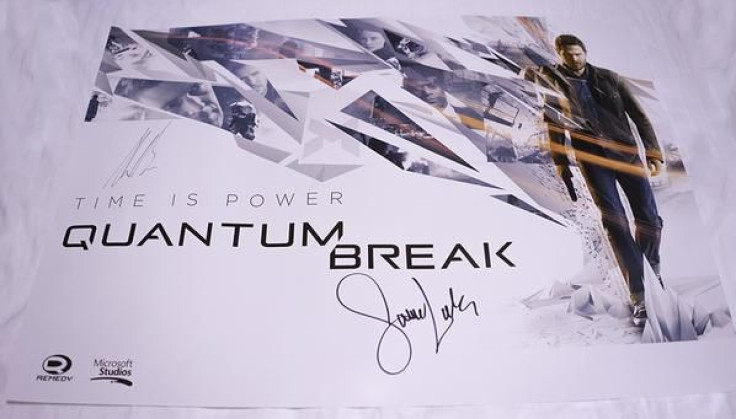 Microsoft has a big surprise for PC players. The previously Xbox One exclusive title is now set to debut on the Windows 10 a well. The company has confirmed that the both versions, Xbox One and PC, will launch on April 5.
The latest update via the Xbox Wire has confirmed not only the new launch platform. It also announced that anyone who digitally preorders the game on the Xbox One will be able to get a copy of "Quantum Break" at no additional charge.
Like us on Facebook
This is not the only game that will come free with the Xbox One copy of "Quantum Break." Developer Remedy Entertainment is also tossing in its last popular titles "Alan Wake" and "Alan Wake's American Nightmare" into the bundled preorder. What this means is not only a new game for the Xbox One (and essentially, the PC), but also a new "Alan Wake" game for the Xbox 360 with its two add-ons, and the full-game download of "Alan Wake's American Nightmare."
"Xbox wants to empower gamers to play the games they want with the people they want on the devices they want, so Microsoft Studios and Remedy Entertainment will launch 'Quantum Break' on Windows 10 simultaneously with the Xbox One version," said Microsoft in a statement.
There's also a newly unveiled "Quantum Break" bundle featuring a Cirrus White Xbox One and controller. The bundle include a copy of the game, as well as "Alan Wake" full download with two add-ons. It will go on sale earlier, starting March 29, for US$349 (approx. AU$490).
Major Nelson discusses all of the announcements for "Quantum Break" in the video below. Speaking with Aaron Greenberg, they discuss what is included in the entire bundle, as well as the decision to launch on Windows 10. Additionally, the two touch on points of the game, and show a few clips of gameplay and development in the mix.
"Quantum Break" has been one of the anticipated titles on the Xbox One. It has since introduced a groundbreaking use of TV series for a more textured way of playing the game. Earlier, the developer has already touched on discussions of a sequel, now that the game's launch is almost at hand.
DualShockers reported that once the game launches, Remedy Entertainment has assured fans that it will have a conclusive ending that stands alone on its own. However, this does not mean that the story does not branch out into other directions that are suggestive of potential strands that sequels can pick up to weave a new story.
Of course, even with this, there is no official announcement that a sequel is already in the works. For now, the developer is focused on releasing the game and seeing how the game will flow in the hands of the players.
"Quantum Break" bundles, freebies and more announced (Credit: YouTube/Xbox)
MEET IBT NEWS FROM BELOW CHANNELS